One call with Seattle-based esthetician Susan Grace turned into six months of nonstop projects…and we loved every second of it!
Susan spends her days treating the skin of Seattle's elite and also keeps the town looking fresh-faced with her line of skincare products, Partly Sunny. When we spoke with Susan, she was in the midst of remodeling her skincare studio and needed her websites to be remodeled, too. She'd been balancing two websites — one was dedicated to her skincare services and another was just for her skincare line — and it was time to get everything modernized and under one roof.
The tricky part is that Susan didn't have any personal branding. Her skincare studio had been under another name and her line was called Partly Sunny. We fist culled the branding for Partly Sunny, created a suite of assets for Susan's new personal brand and then got to work on her new website.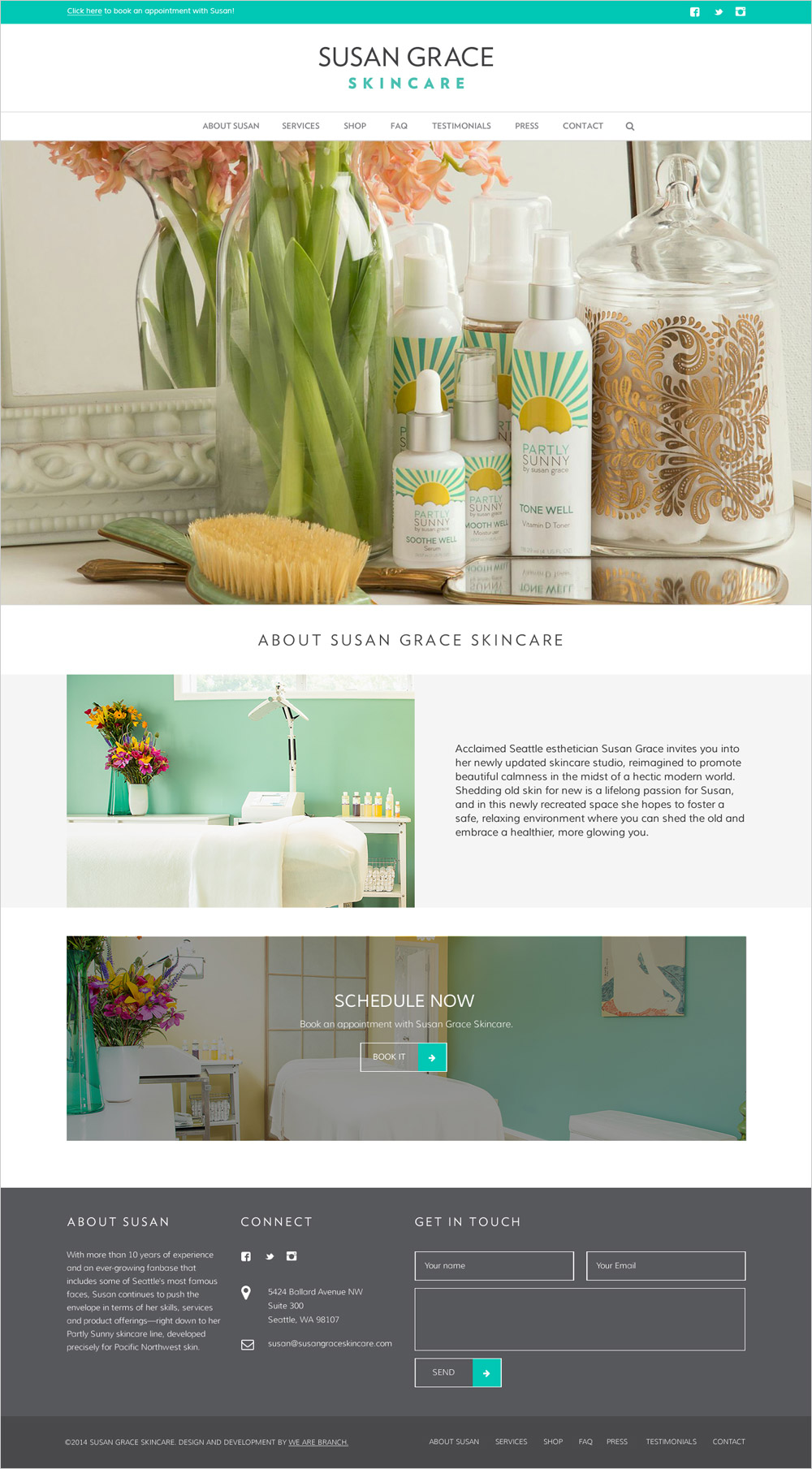 Once Susan's slick new responsive site was wrapped up, we got started on a host of other projects. Over the next few months, a new sign, second-surface door decals, business cards, gift certificates and an updated labeling system for Partly Sunny followed.

When it was all said and done, Susan was able to open the doors to her new studio with collateral and a website that matched. Everything was on-brand and seamless.
We're just getting warmed up with Susan (when does she sleep?!) — her private label skincare line will be out soon. And because Susan obviously knows what actually works thanks to her daily bookings, you can be sure that the line will be as amazing as its namesake. —Shauna
Special thanks to Susan for providing us with the beautiful studio photos and to our developer, Star for bringing Susan's site to life.