A huge congratulations is in order for our client, Kat of Rock n Roll Bride — issue 3 of her magazine just arrived from the printers and is now available for sale on her blog!
This was our largest project to date, by far — we art directed and designed the 84 pages of Kat's original content from cover to cover. Collectively, it took us and Kat 3 months of collaborating to make it come to life. Kat lives outside of London but that didn't stop us — with email, anything is possible!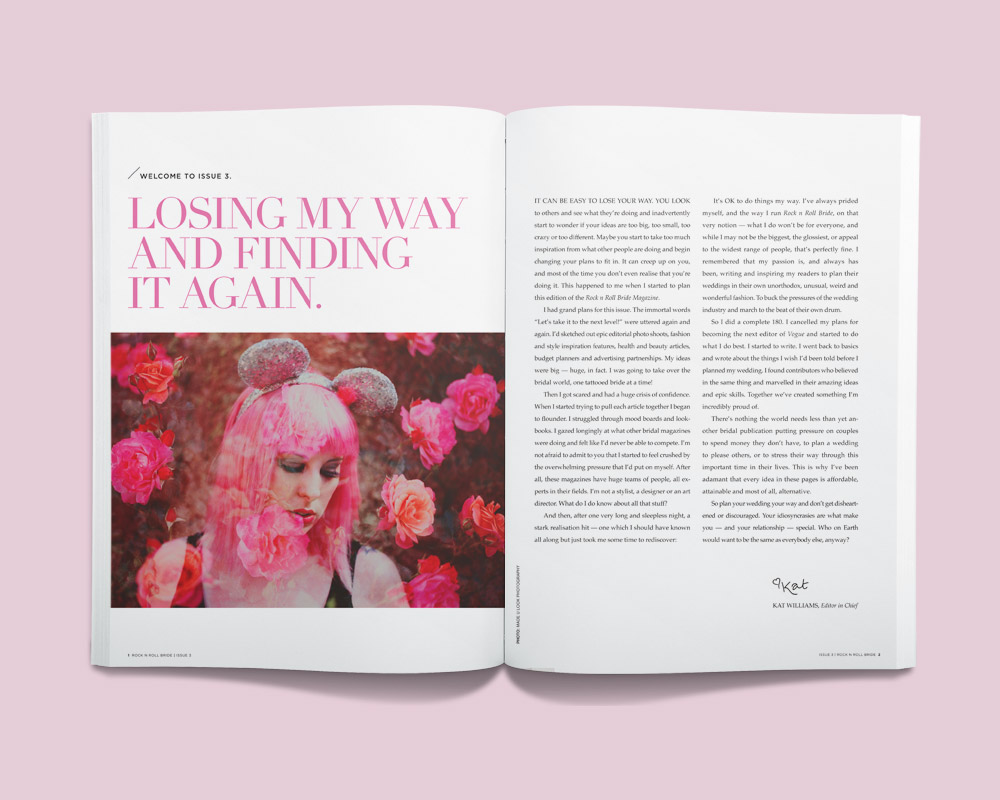 During the process, we reviewed concepts in New York, hauled rough drafts in our suitcase to meet Kat in Austin, checked the final round of proofs in person a few weeks ago in London and shot a preview of the cover in Greece. This magazine has already been around the world and back!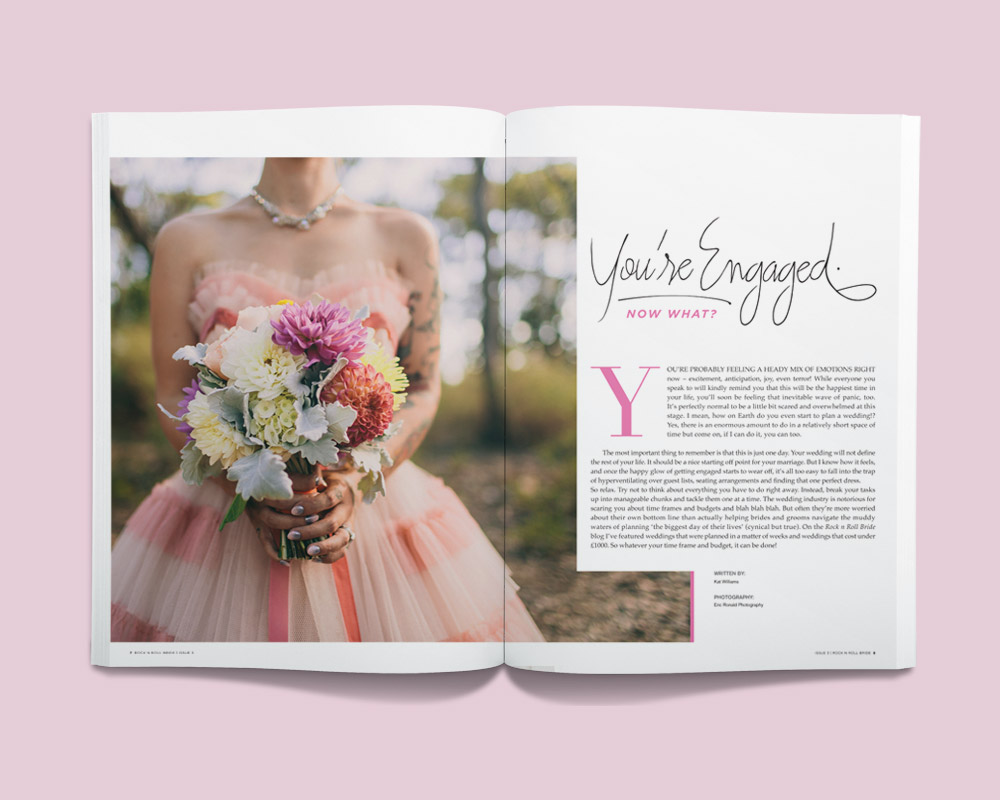 Two years ago, Kat took a chance and funded this magazine out of her own pocket, not knowing what would happen. Her risk paid off and we're so proud to call her not only a client, but a friend. Cheers, Kat!