I hope you've been having a great summer so far, full of plenty of exploration and quiet time to think about how you want your business to evolve. With small businesses like yours, the workload often slows down this time of year as customers take a break to spend time with their families and travel. It's the perfect opportunity to evaluate the ways you can improve your business processes so that when things speed back up come Fall, you can be more efficient and prepared for whatever comes your way.
One of the reasons I started Branch three years ago wasn't just to offer design services to small businesses. I also saw the potential to build out product offerings that could help an even larger audience, many of who were on a tighter budget and couldn't necessarily afford bespoke services.
The first product we launched earlier this year alongside Paul Jarvis was called Project Prescription. The premise was simple: graphic and web designers could purchase an immediate download containing a bundle of fully customizable process documents that gave them the ability to convey the steps and the value of what they offered to clients. This would effectively allow them to be more efficient and charge more, a win-win situation.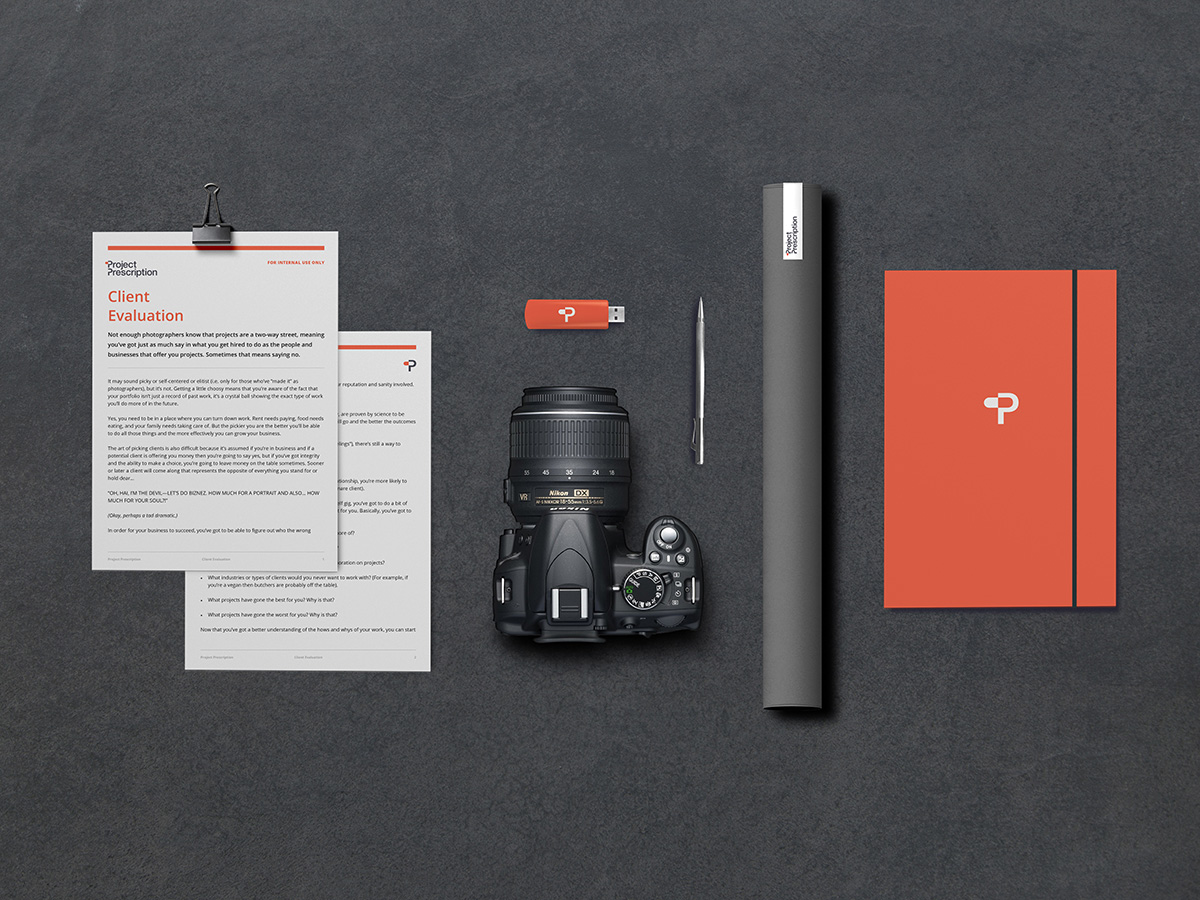 Project Prescription Design took off and as a few hundred flew out the digital doors, we started getting emails from another group entirely: photographers.
Branch has worked with dozens of photographers on branding and promo pieces but I'll be honest: I knew very little about their day-to-day processes. Paul and I felt that Luke Copping was the perfect fit: he's been fine-tuning the processes of his commercial photography business for years and his real world experience both on remote sets and with clients in his studio is invaluable.
Project Prescription Photography is now available and is broken up into 4 sequential sections: Onboarding, Pre-Production, The Shoot and Post-Production & Delivery (read all the descriptions here).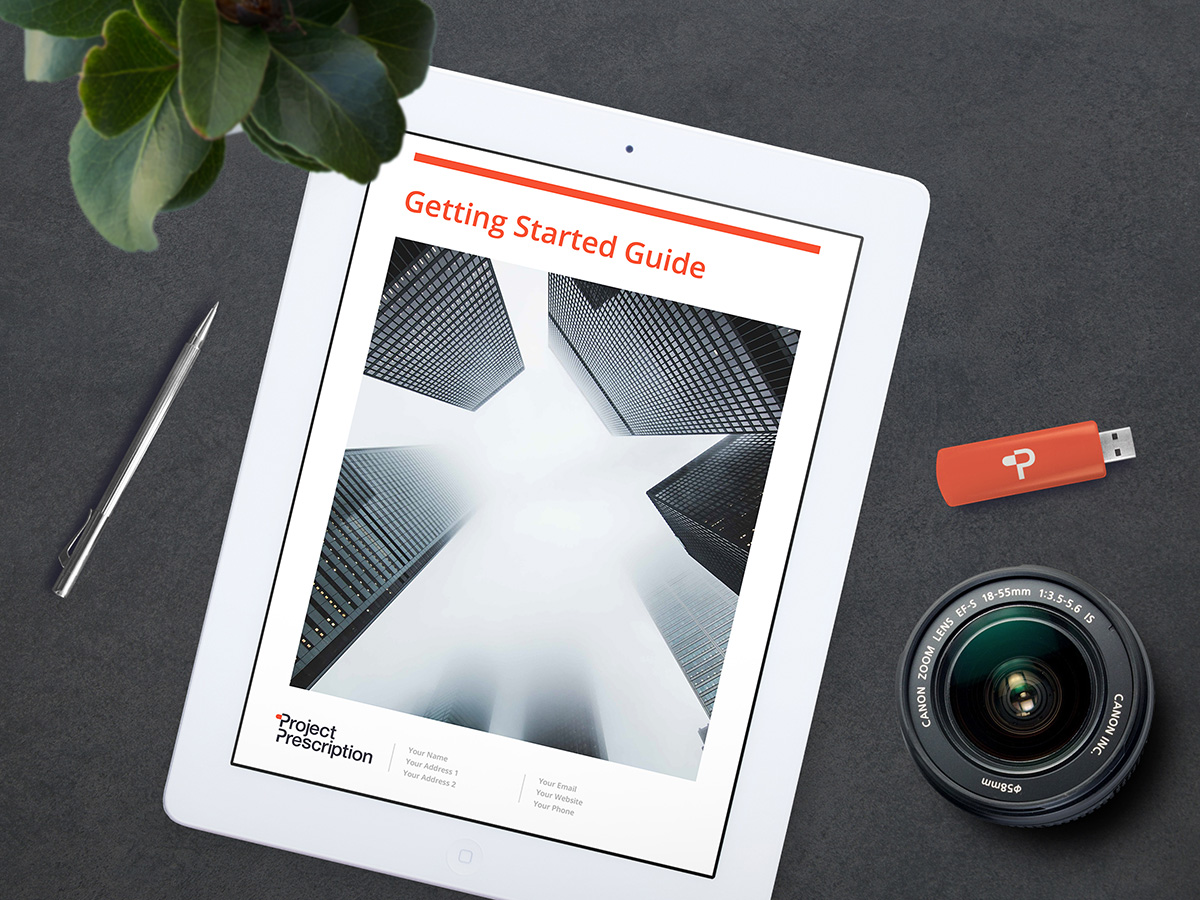 Additionally, the set includes:
• InDesign and Google Doc file formats
• U.S. sizing (8.5 x 11) and European sizing (A4)
• A screencast that explains how to quickly customize your documents
The biggest benefit of Project Prescription Photography is that you can make the documents fit your exact style and voice. These templates are your new workhorses. With a few clicks to customize the overall look and feel, you can be on your way, knowing that your pre-set process will help you answer client questions with authority.
Project Prescription Photography is available at a discounted launch price of $88.00 for this week only. After that, it will return to its regular price of $108.00.
Whether you're just starting out and interested in building a process from the ground up or an experienced photographer that wants to tighten up your workflow, Project Prescription Photography makes it easy so you can get back to the creative work you're most passionate about. -Shauna