This is a big month for our client (and my long-time BFF!) Gala Darling. Her first book, published by Hay House, hits bookstore shelves tomorrow!
This is so exciting in part because after years of sitting on content for Radical Self-Love: A Guide To Loving Yourself And Living Your Dreams, Gala finally decided to self-publish. She polished up the content, had it professionally edited, hired photographers to shoot the cover and an illustrator to provide graphics for each chapter…and then sent over the bundle to us.
It took a solid six months to make the book perfect but it was worth the wait because her self-published book dedicated to loving yourself unconditionally immediately shot up the Amazon charts.
Less than a month after the launch date, Hay House offered her a book deal. Pretty inspiring stuff!
The above version of the book was our original design but Hay House has since done a beautiful job expertly reworking the content inside to make it even more powerful.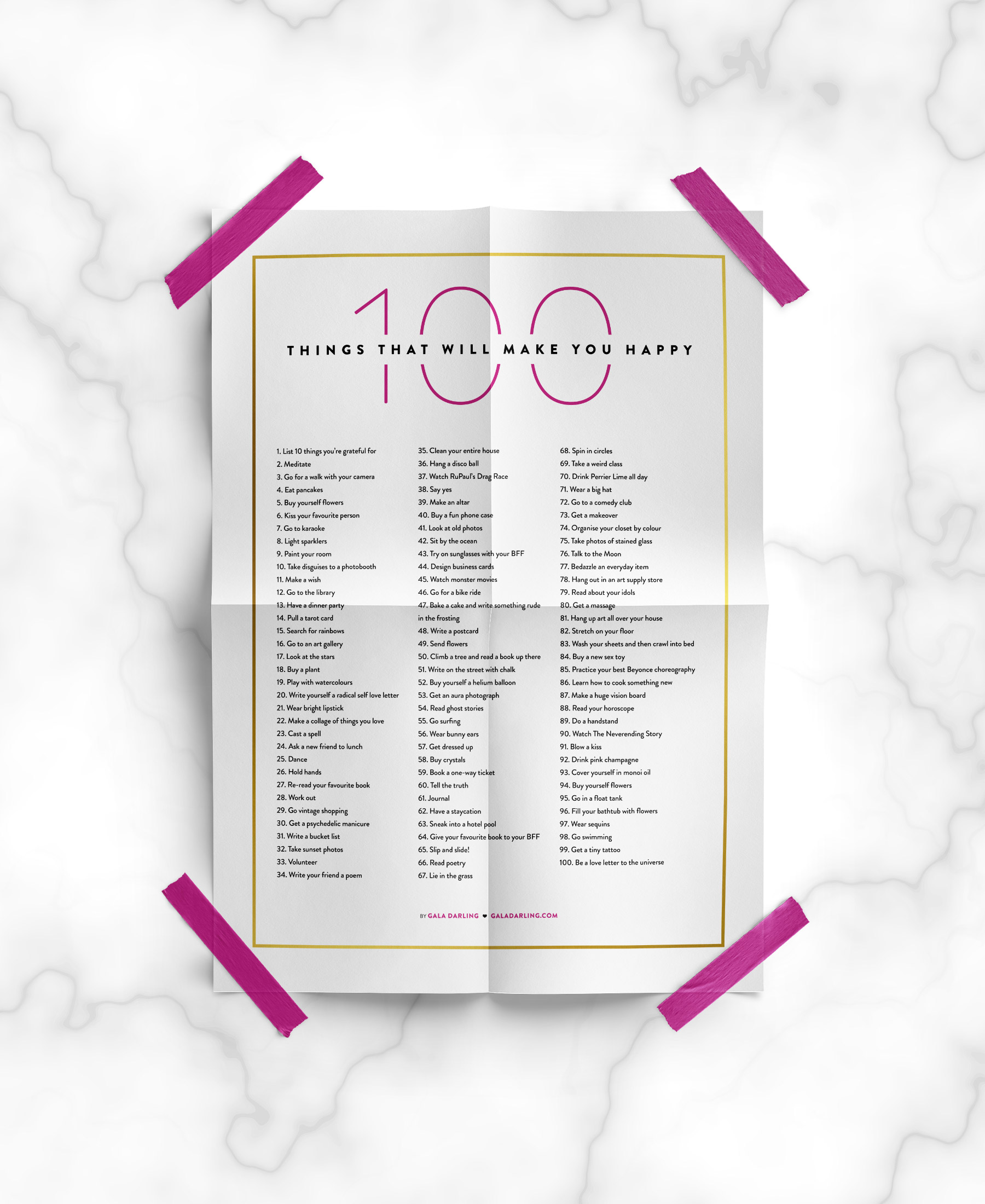 As a little bonus for pre-order book sales, Gala asked us to whip up an inspirational poster of 100 things to do that will make you happy and we decided one just wasn't enough so the bonus download includes two designs — one for the minimalists and one for the maximalists.
If you place a pre-order before midnight EST tonight, you'll also receive a bunch of other cool bonuses — so don't dilly dally!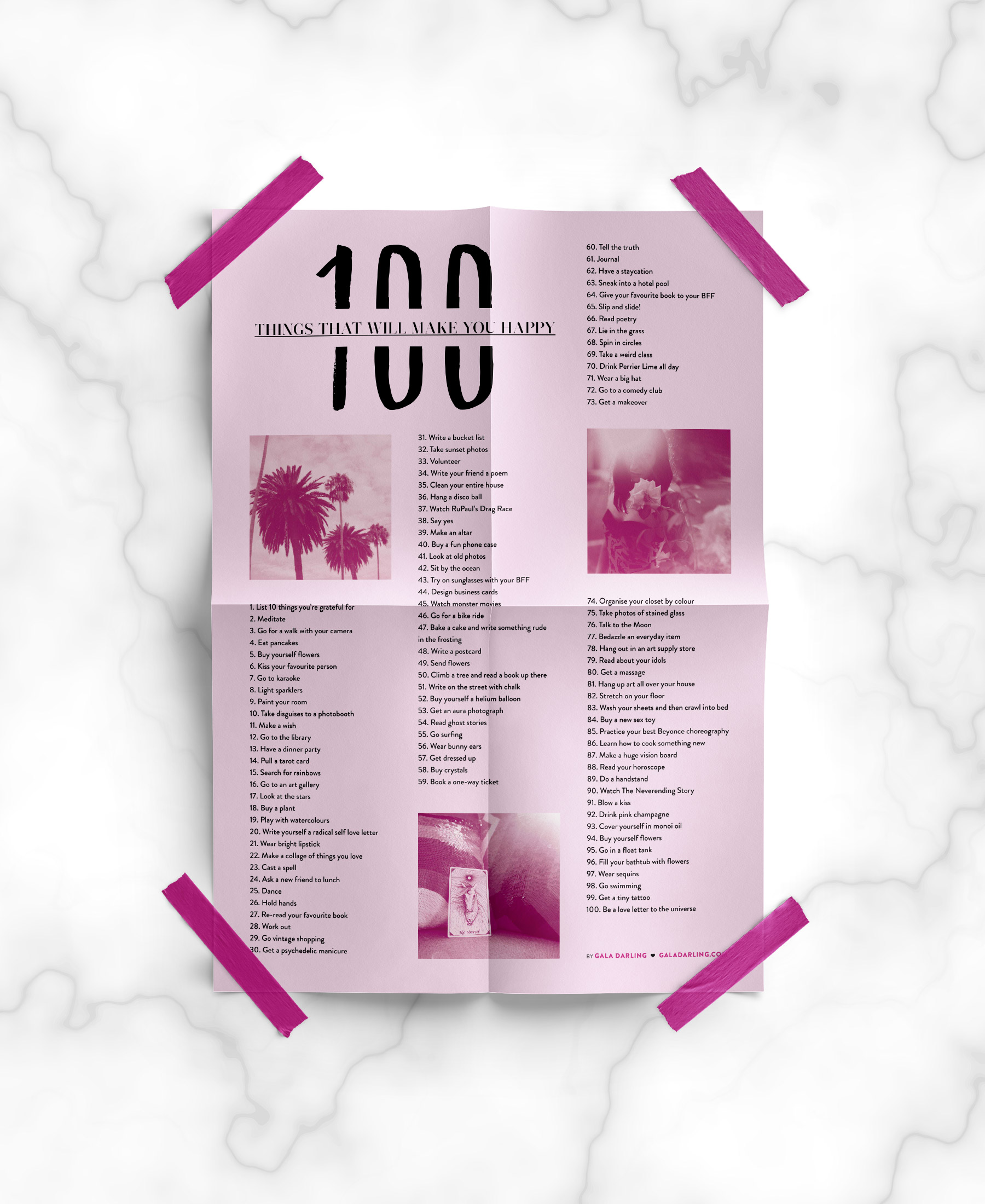 Congrats to Gala on being a published author! I hope this reminds you that if the opportunity you're dreaming of doesn't come knocking right away, it's completely possible to take matters into your own hands and make it happen. —Shauna