Photographer David McNeil was our first-ever wedding industry client many years ago and from the very beginning, a total blast to work with. It doesn't hurt that he's perpetually upbeat, charming, open to new ideas and a natural at karaoke. I once watched him belt out a perfect rendition of Bruce Springsteen's Born To Run at a party in Las Vegas but that's a story for another time.
At Branch, we love building long-term relationships so when David came back around late last year, we were over the moon. David wanted a simple "refresh" but since his site's last incarnation over three years ago, a lot had changed. Like many creatives, his previous site was totally functional and still garnering plenty of bookings but on the other hand, it wasn't responsive or playing up some of the ways his style and services were unique. We broke the news that a full revamp was needed and he was game!

David's request every time has been to have his site not look like that of a cookie-cutter wedding photographer. His shoots have a very natural approach (no contrived moves or faux smiles!) and he wanted his site to convey this with soft, earthy tones and non-frilly type.
We added some brand new pages into the mix including 10 reasons why you should work with David and simplified the look of the pricing and packages.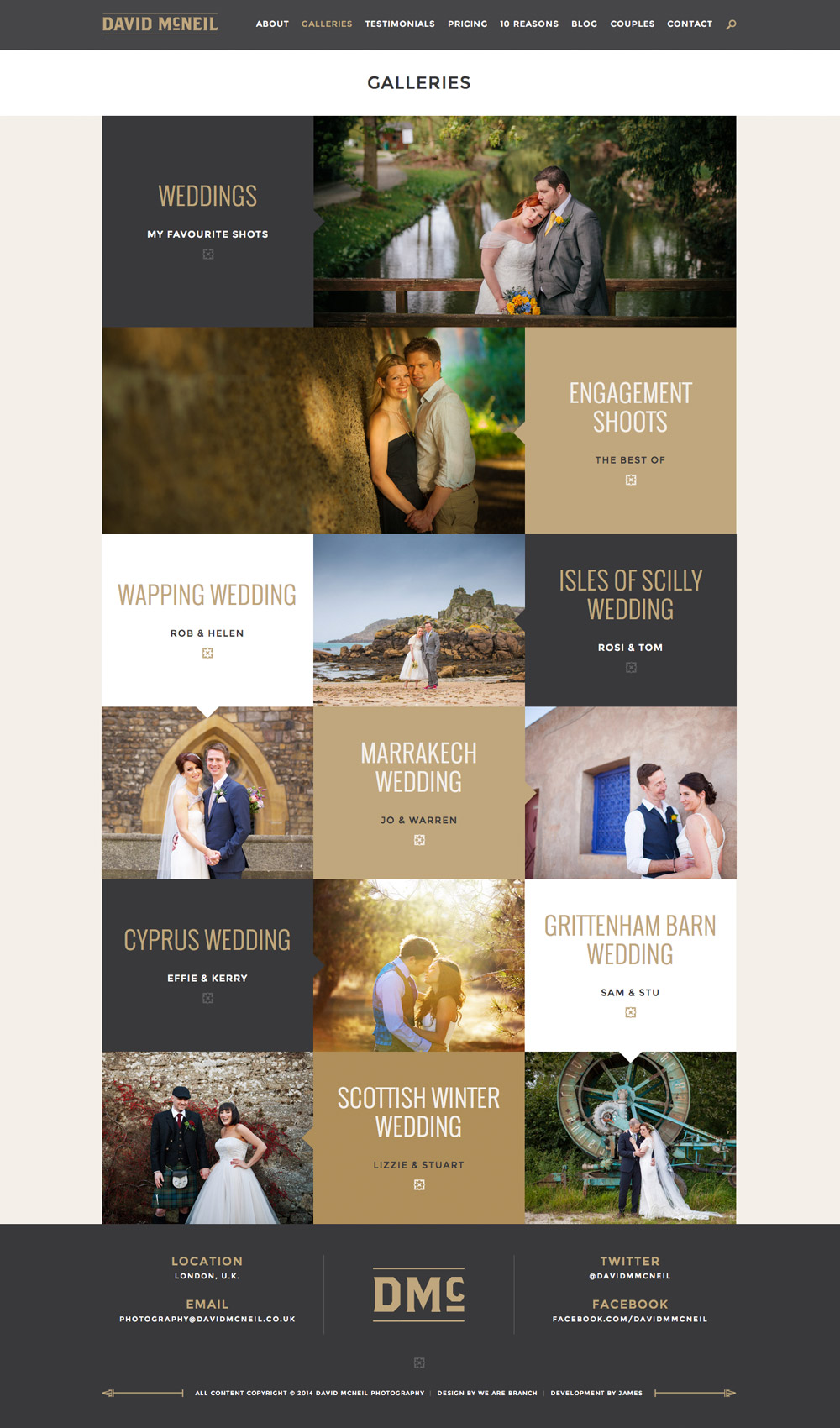 The icing on the cake is David's gallery page. The "best of" sections at the top get a larger feature and then the individual weddings follow. Congratulations to David on his fab new look! And a huge thank you goes out to David's colleague James for development of this site. —Shauna