We recently completed an identity system for fashion designer Kay Li. When she contacted us, I jumped at the opportunity to work with her in part because of her unique take on womenswear. Inspired by architecture, Kay Li's collections are edgy yet completely wearable. With an interest in textile design, many of the fabrics used throughout her collections are original creations.
An accomplished designer, Kay Li has won a number of awards throughout Dubai and was most recently invited to showcase her A/W 13 collection in an event sponsored by Fashion TV.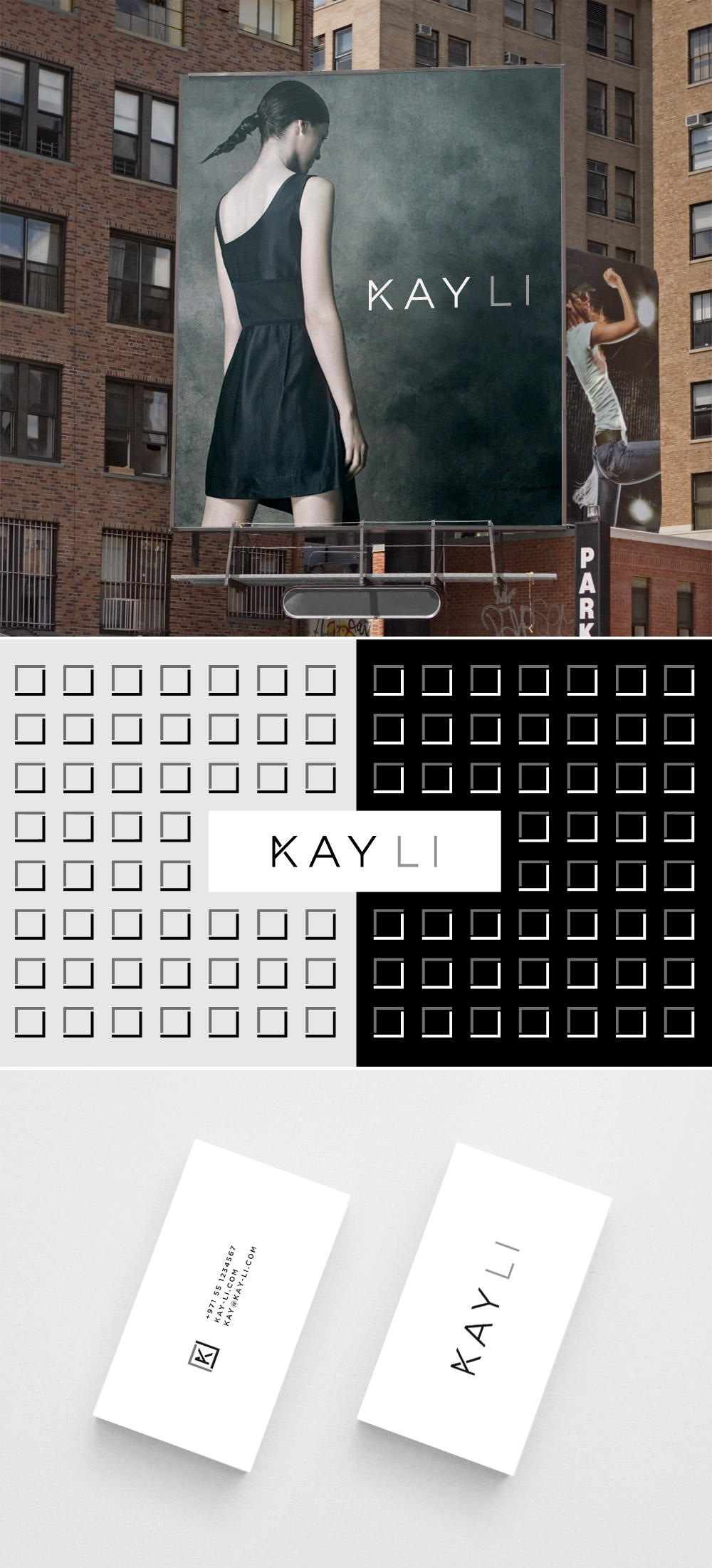 When she approached us, Kay Li had used a few different identities in previous years but nothing felt quite right. Our goal was to provide her with a simple, sophisticated system that would feel timeless as her business continued to grow. It was also important that she had icons that could be used on their own since using the same wordmark across a product's tagging, labeling and other surfaces can become a little too expected.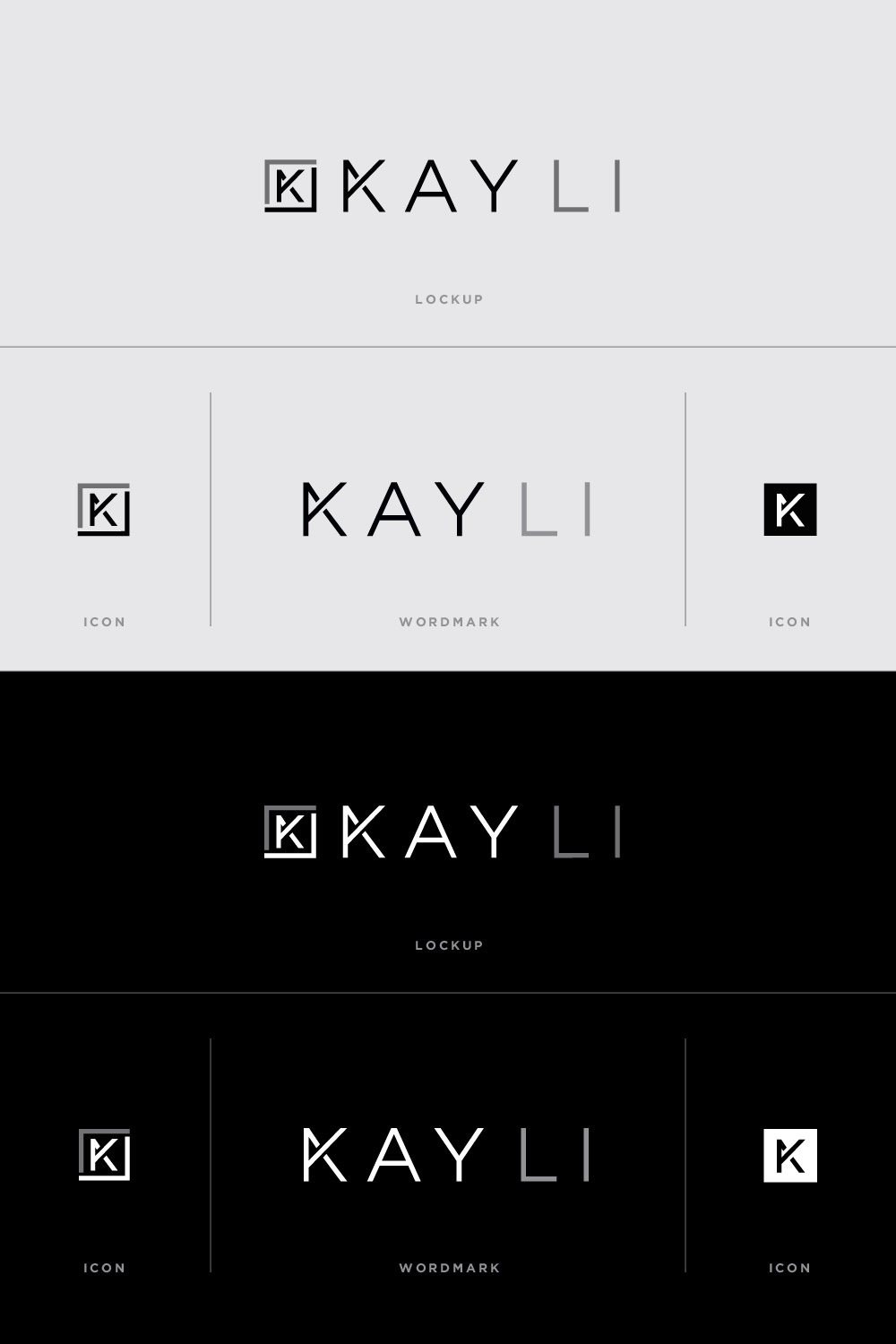 It's been inspiring to watch the Kay Li label grow and evolve and she's always keeping us in the loop with her latest collections, each more intriguing than the last. We wish her tons of continued success. -Shauna