Kristin Cofer is a San Francisco-based photographer that can switch gears from fine art photography to documentary-style to commercial in a split second. And, she's fantastic at them all. While her talent transcends being categorized into a particular niche, her individual style rings true across everything she touches — it's just as apparent in conceptual high fashion shoots as it is in gritty band portraits.
With her sharp eye for detail and composition, it's not surprising at all that Kristin first began her career as a graphic designer. We've worked with her on her branding a few times in the past but this incarnation is our favorite yet. Kristin was one of our first-ever clients and we're lucky to call her a close friend, as well. This bond helped us nail Kristin's branding on the first try (a rarity!) and if you know Kristin, this brand feels very in line with her personal style — graphic, angular, stylish and timeless.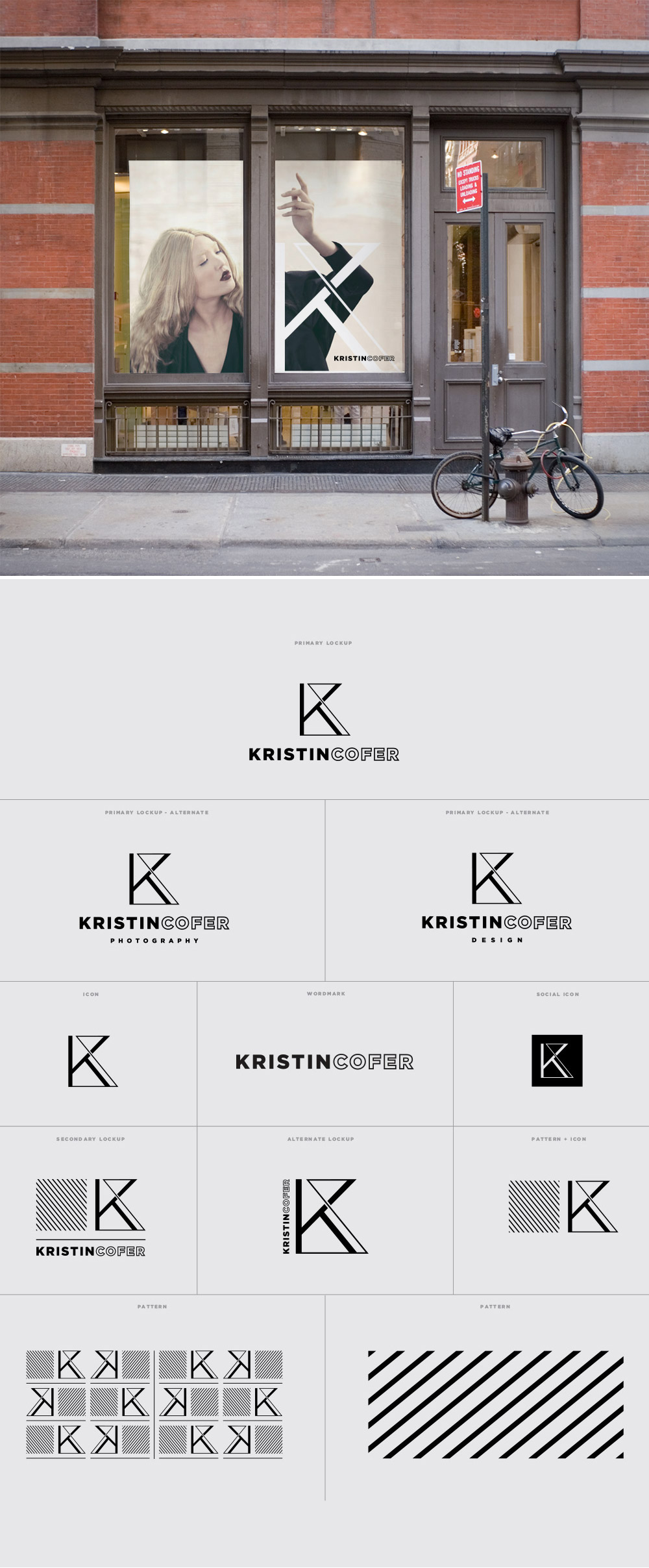 Because Kristin also happens to be fluent in graphic design and video (yes, she's crazy multi-talented!), we wanted to create some lockups that were more open-ended. These graphic solutions transcend any one category and will grow with her brand.

At the end of each project, we always put together stacks of graphics for our clients. While they're great for Pinterest, our main reason for them is to help our clients think outside of the box. By the time we're wrapping things up, the branding process alone has taken anywhere from 6 to 8 weeks and we're all a little bleary-eyed from staring at the freshly minted identity, making sure it's perfect.
These "stacks" give us a chance to explore and imagine new ways of how the pieces of an identity can work together. Even if we're just working on a branding project, we like to push the boundaries and do billboards, shop windows and collateral. It helps our clients think big and imagine what's possible as their brand grows. And for us, that's part of the adventure of working together — dreaming big. -Shauna