One of the most exciting parts about working with photographer Luke Copping is that he never sits still for long. Every few months, he has a new series or project up his sleeve and we're always game to join forces and turn his ideas into reality.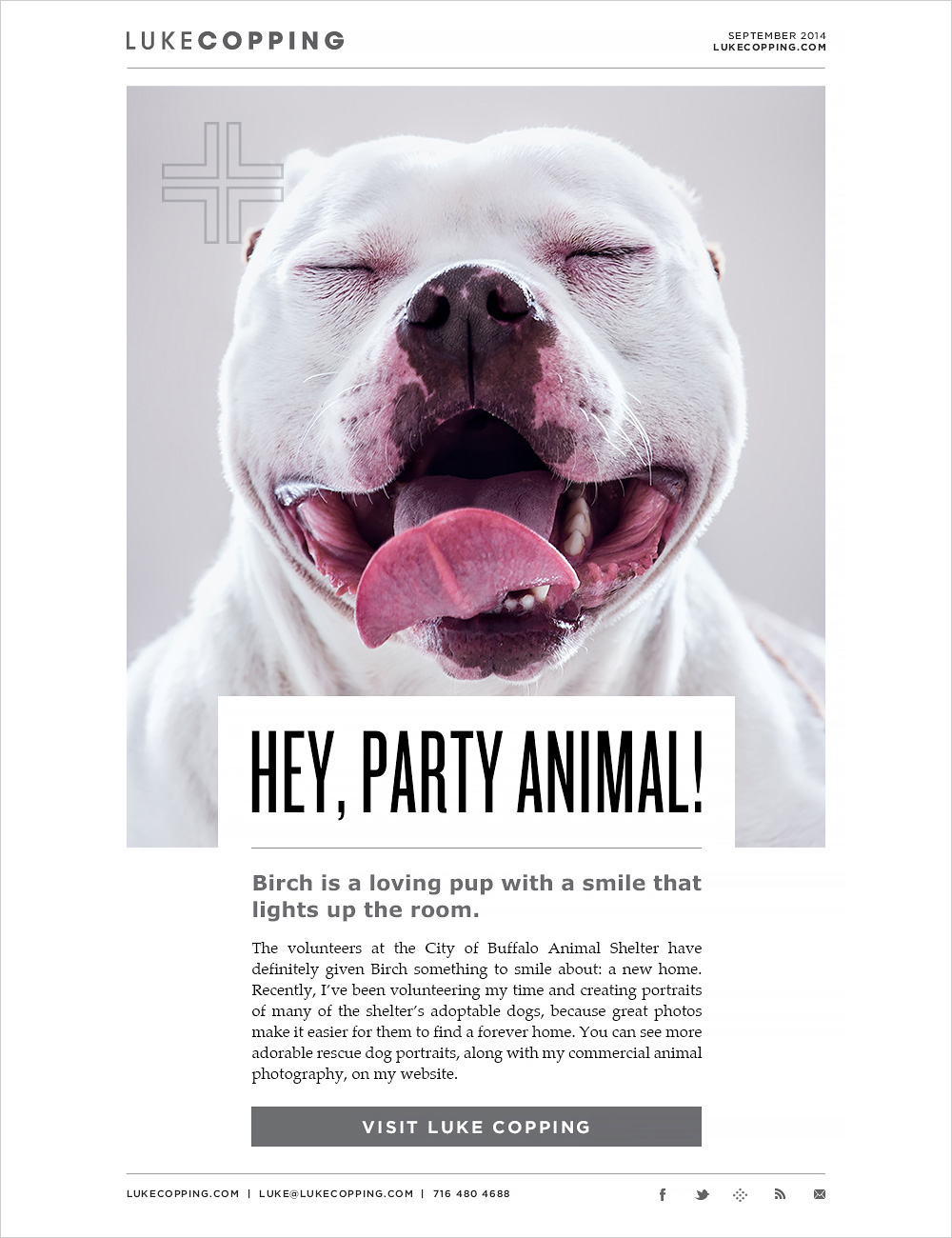 Our latest collaboration is this series of e-promos for the City of Buffalo Animal Shelter. Luke volunteers his time to capture the portraits of some very handsome animals.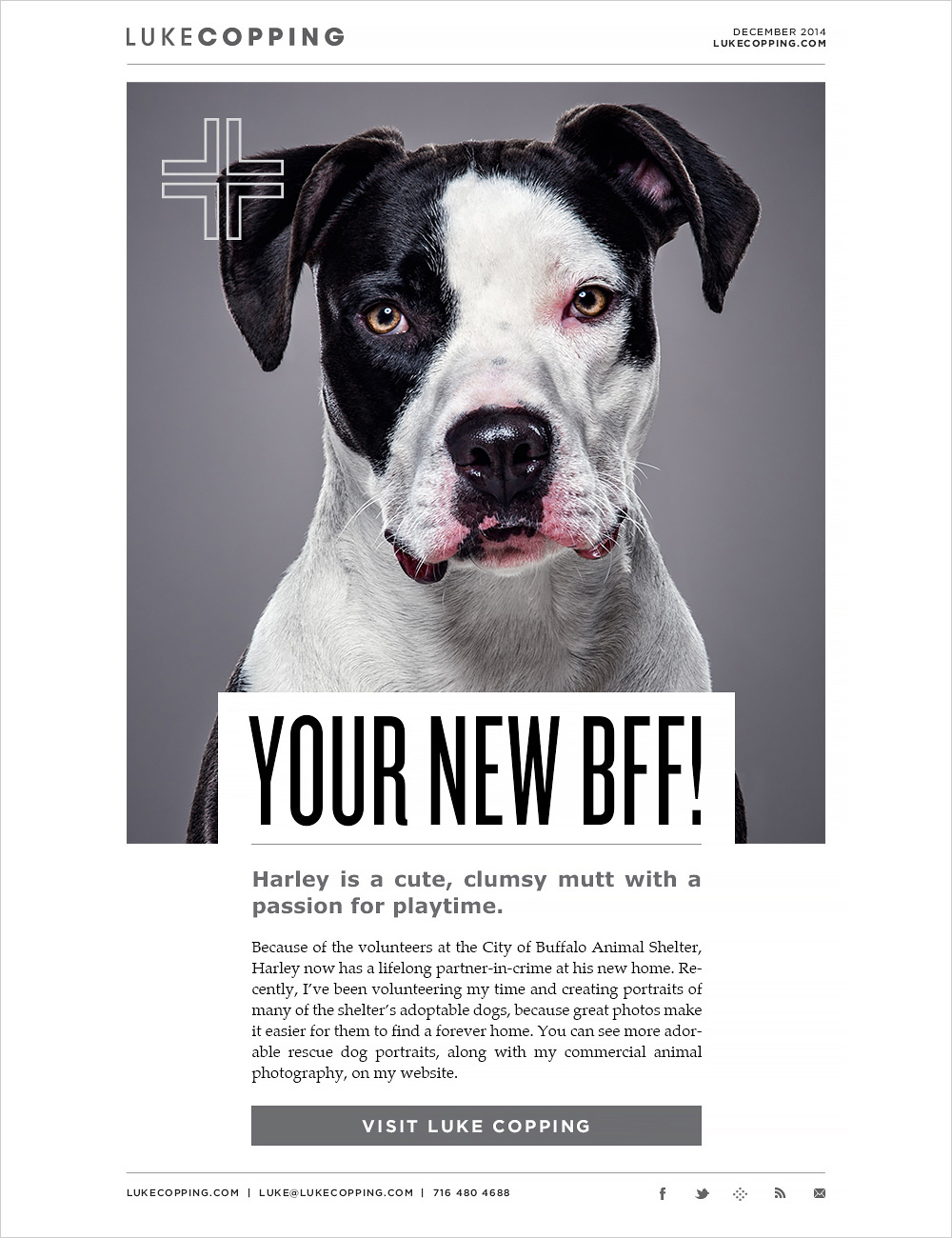 The dogs featured in this series need homes and as you can imagine, a professional portrait makes it much easier to get the word out.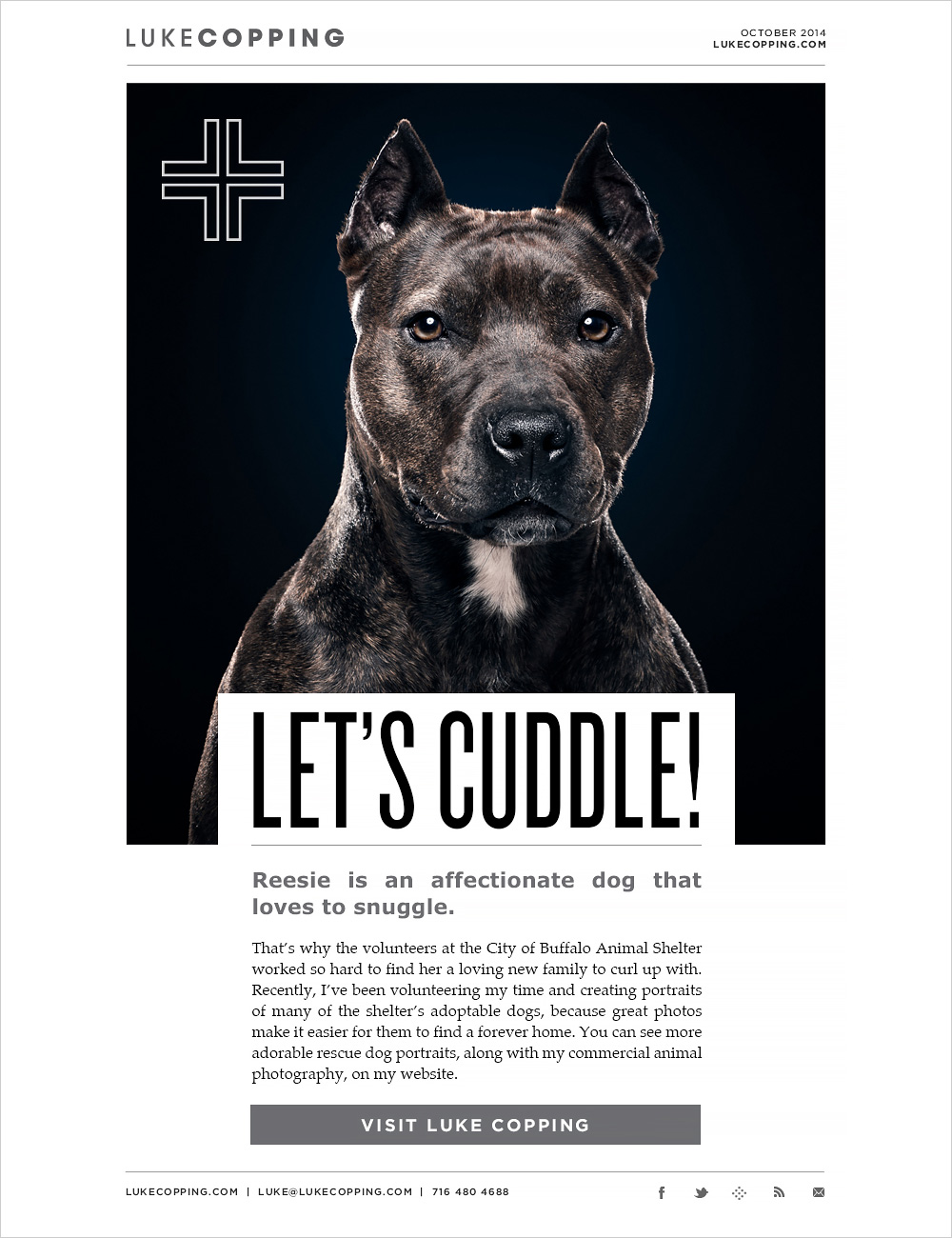 Luke is always finding unique ways to give back to his community (remember his newspaper full of makers and doers from earlier this year?) and this is another example of how creatives can use their talents not to just make a living but also for good.
Keep up the great work, Luke!