A few weeks back, we shared the first half of a new Olivine Atelier shoot and today, we're back to share the second. The fragrance line has grown at a rapid pace over the last year and on the heels of Love + Salt comes Love + Roses, a natural rose-scented beauty mist that can be used on the hair, face and body.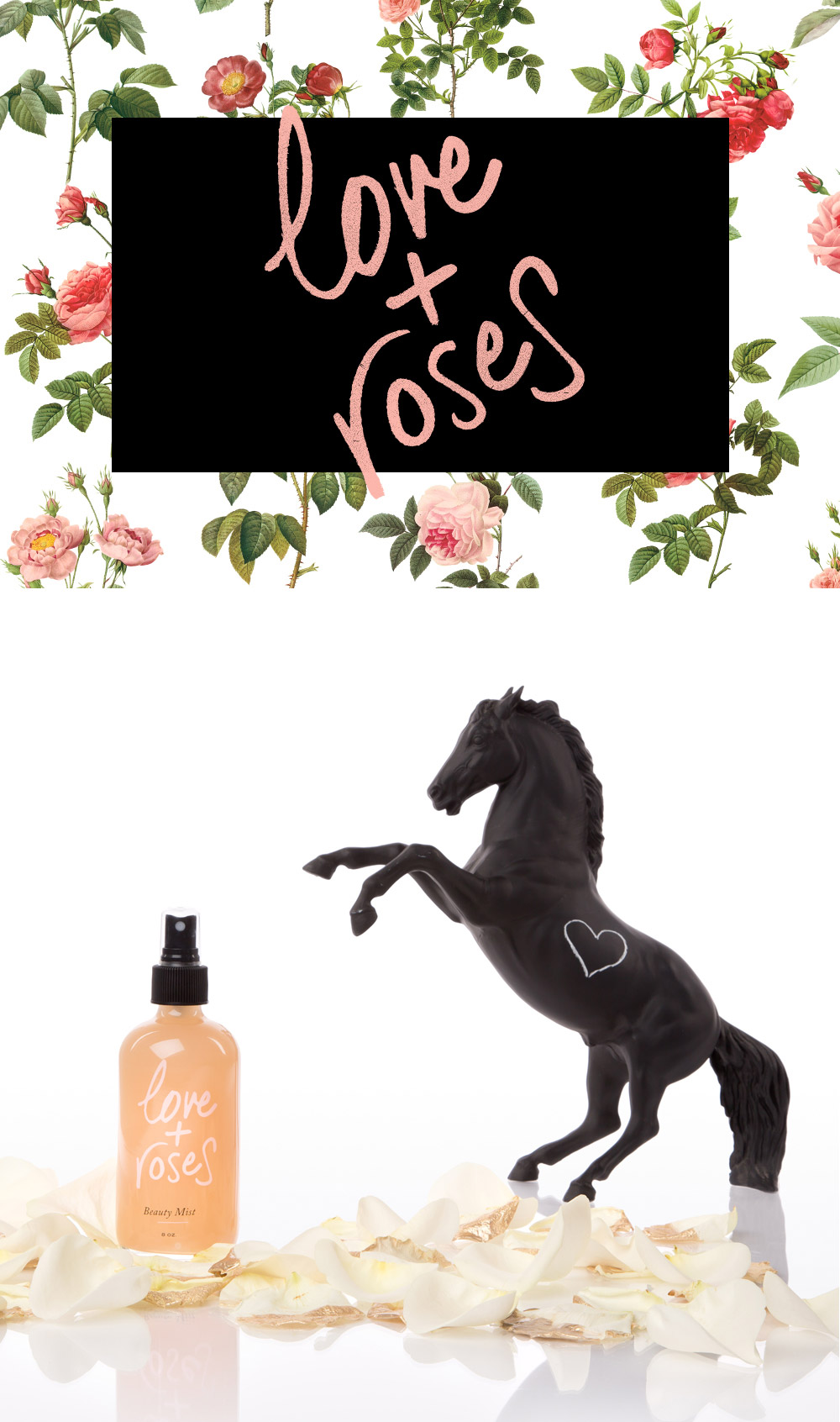 While Love + Salt will remind you of a day at the beach, Love + Roses is soft and romantic and like the rest of the Olivine line, it's 100% natural, vegan, cruelty-free, eco-friendly (the glass bottles are reusable and recyclable) and made in small batches with love in the Pacific Northwest.

Pick up your very own bottle of Love + Roses right here and let us know what you think! -Shauna
Credits: Photos by Betsy Mobbs and styling by Lindsay Burrows.