We have some exciting news to share today…
Starting immediately, we will be taking over creative direction and design of the bi-monthly alternative wedding publication, Rock n Roll Bride Magazine!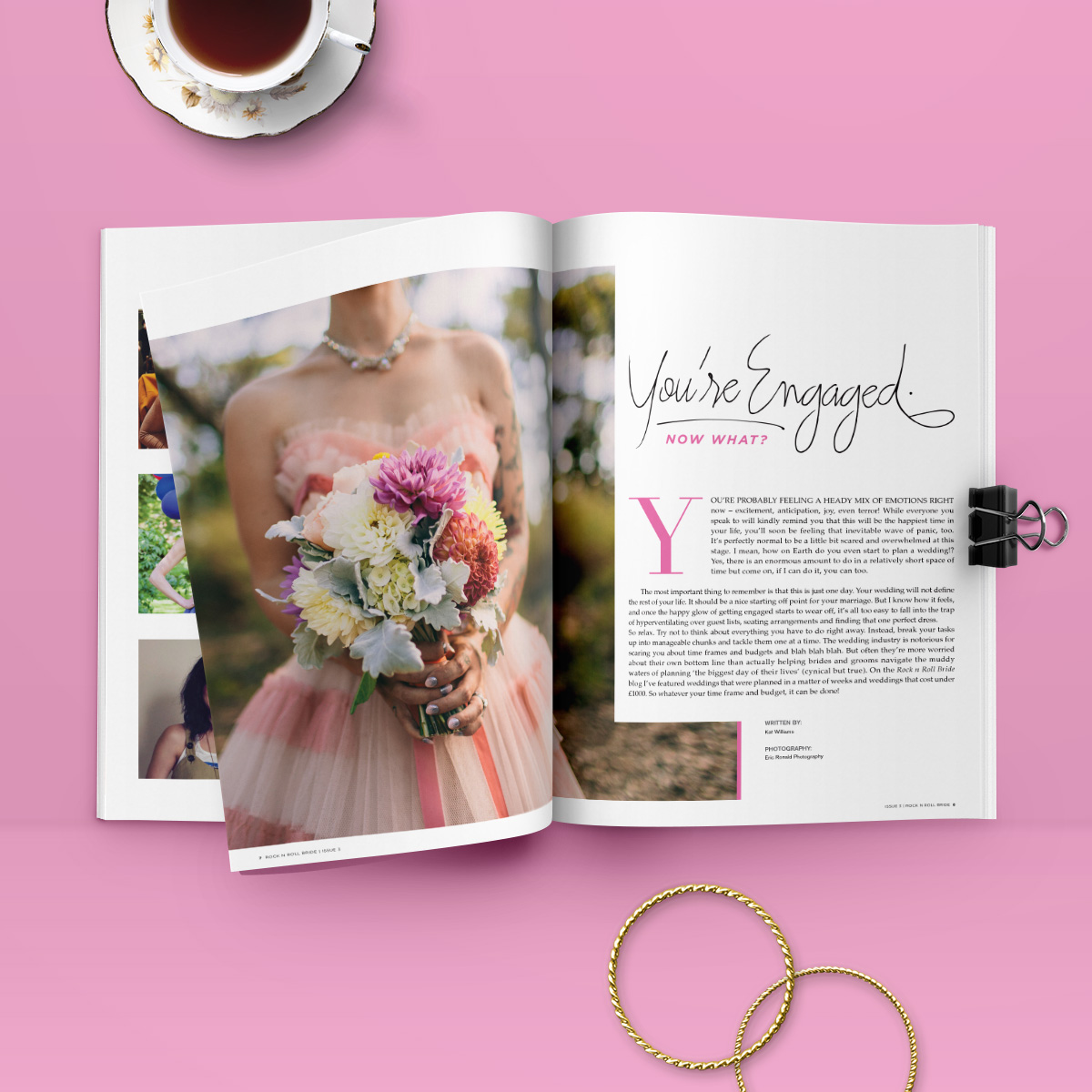 With distribution at prominent newsstands and supermarket chains across the U.K. and availability via subscription throughout the U.S., our first joint issue will launch in September 2015.
Shauna here — for those of you who are curious, here's more of the magazine backstory and some of our favorite layouts plucked from the past issues:

Five years ago, a single email changed the path of my design career. It came from Kat of Rock n Roll Bride and to be honest, I was completely surprised because I knew absolutely nothing about weddings. We began working together shortly after that on branding and a number of other projects but things really picked up steam when she decided to take the leap from blogging to also producing a self-published magazine.
Designing the first few issues of the magazine in partnership with Kat was fantastic and as it grew, she got offered a publishing deal. At our core, we always felt that the magazine design and its contents should align with its audience of alternative brides and independent small businesses so when Kat recently decided to bring the magazine back in-house and start her own publishing company, Branch jumped at the chance to design the bi-monthly magazine cover-to-cover.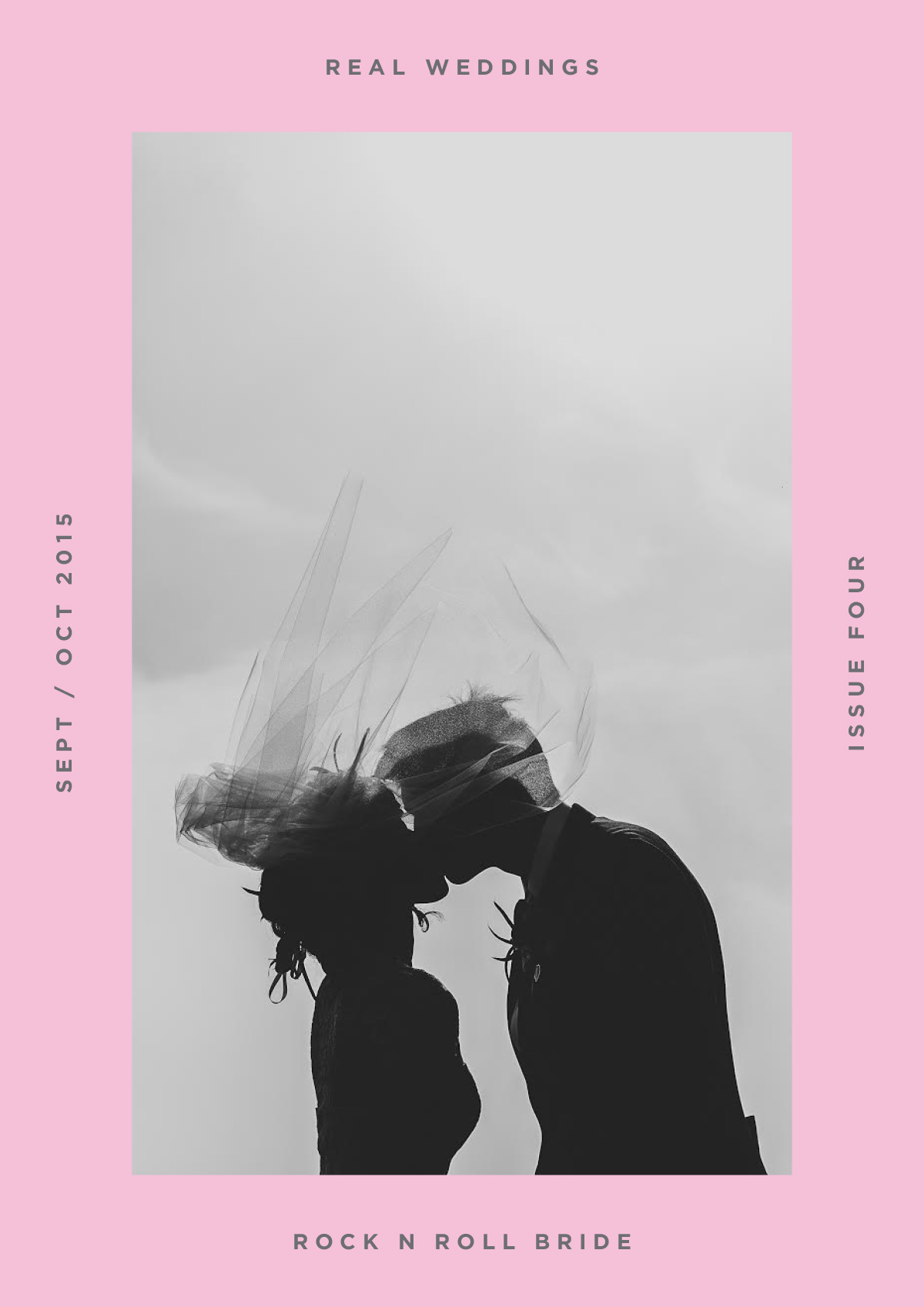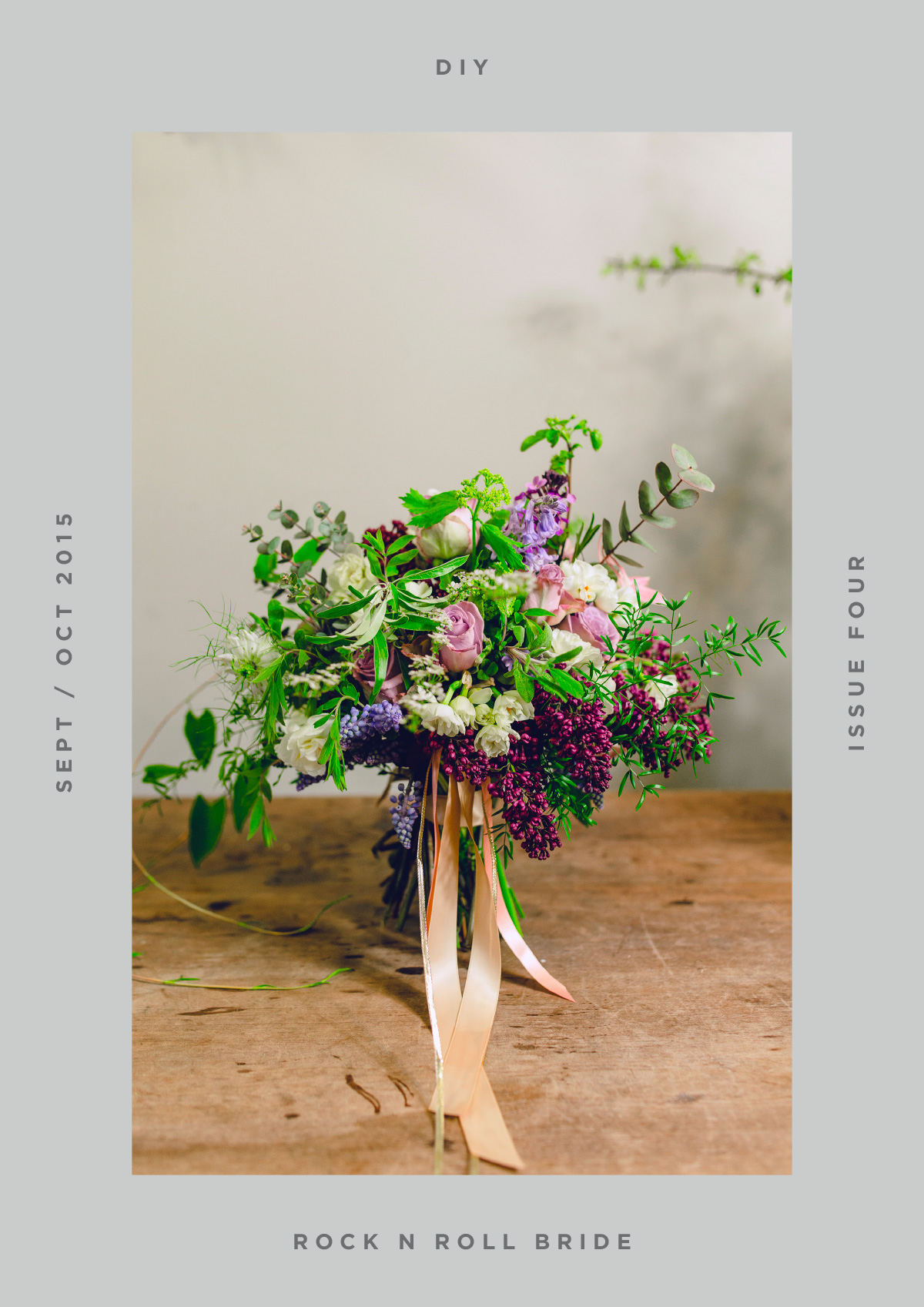 We've already started the design of the new issue which will be hitting the newsstands in the Fall and are pushing it in a really modern, editorial-focused direction. This isn't your same old wedding magazine and we hope you love it, whether you're a bride-to-be or design aficionado.
If you'd like to subscribe to Rock n Roll Bride Magazine, Kat has made the process easier than ever and you can get all the information here.
Thanks for joining us on this new adventure — we'll have much more to share as the design progresses! -Shauna