What's that old saying? Time flies when you're having fun? Well, that's how I'm feeling about finally sharing some proper snapshots of the Branch studio a whole eight months after the move!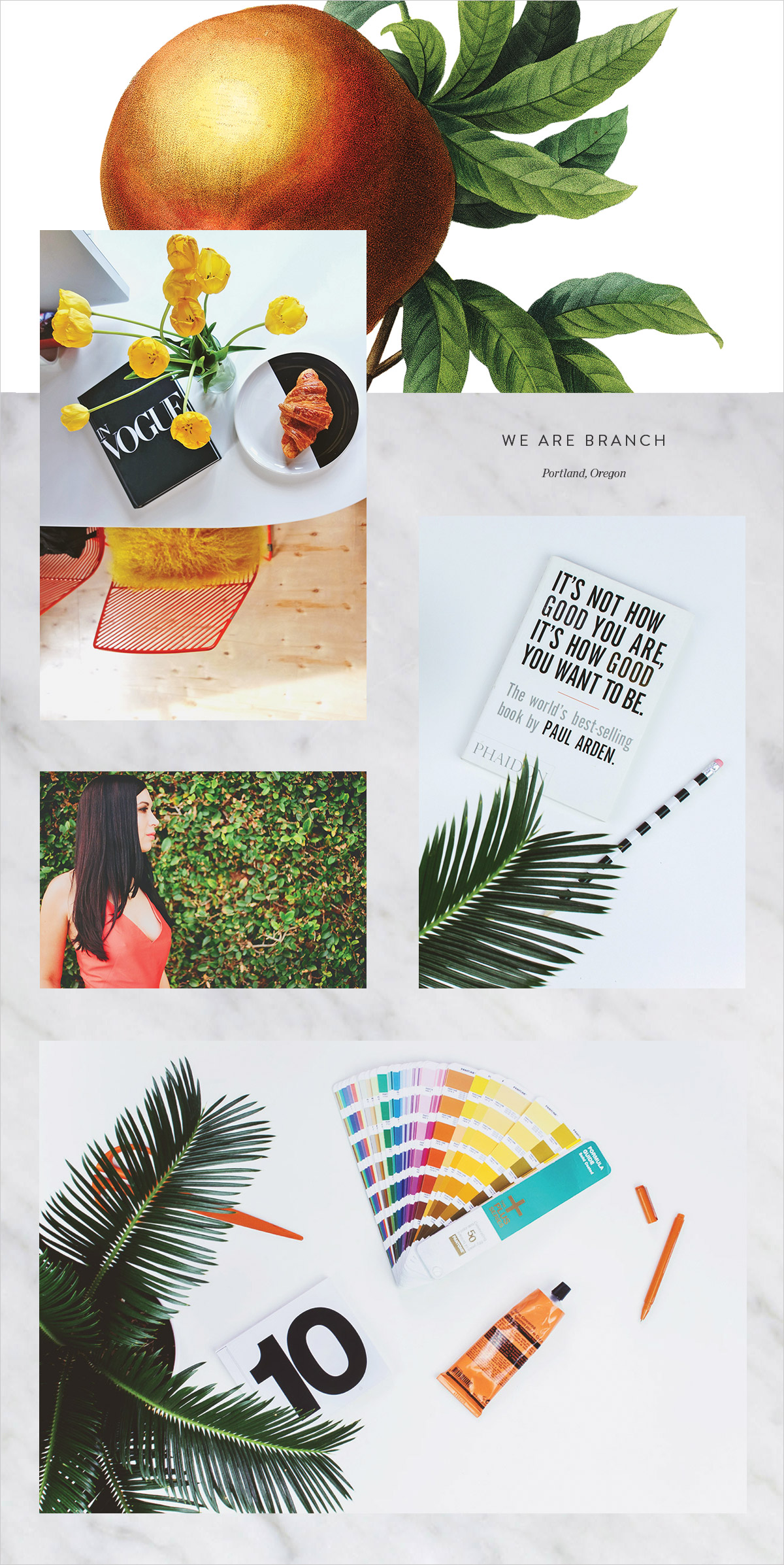 What have I learned from moving from home into a dedicated studio space? Good things take time. A lot of it. While the space was functioning almost immediately, it didn't really feel finished until last month when a laser printer, two sets of flat files and perhaps most importantly, an air conditioner made their way over. Now, it's a comfortable home away from home.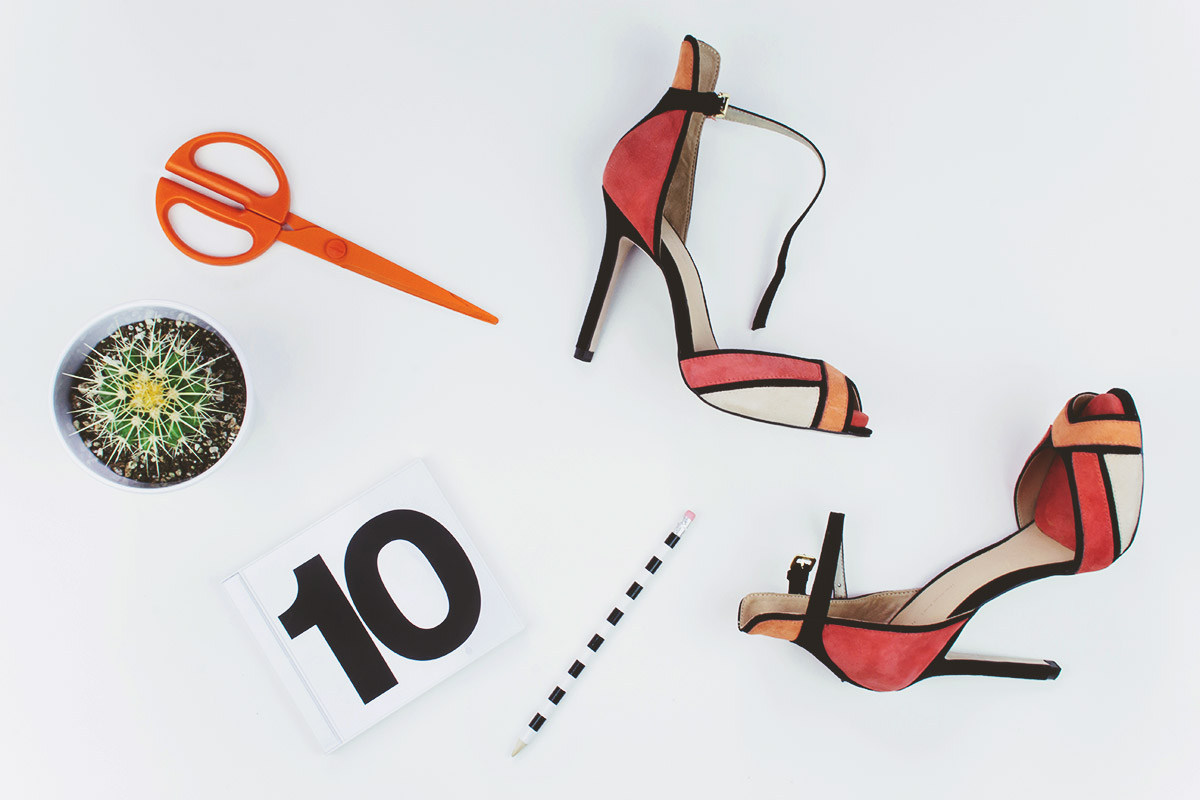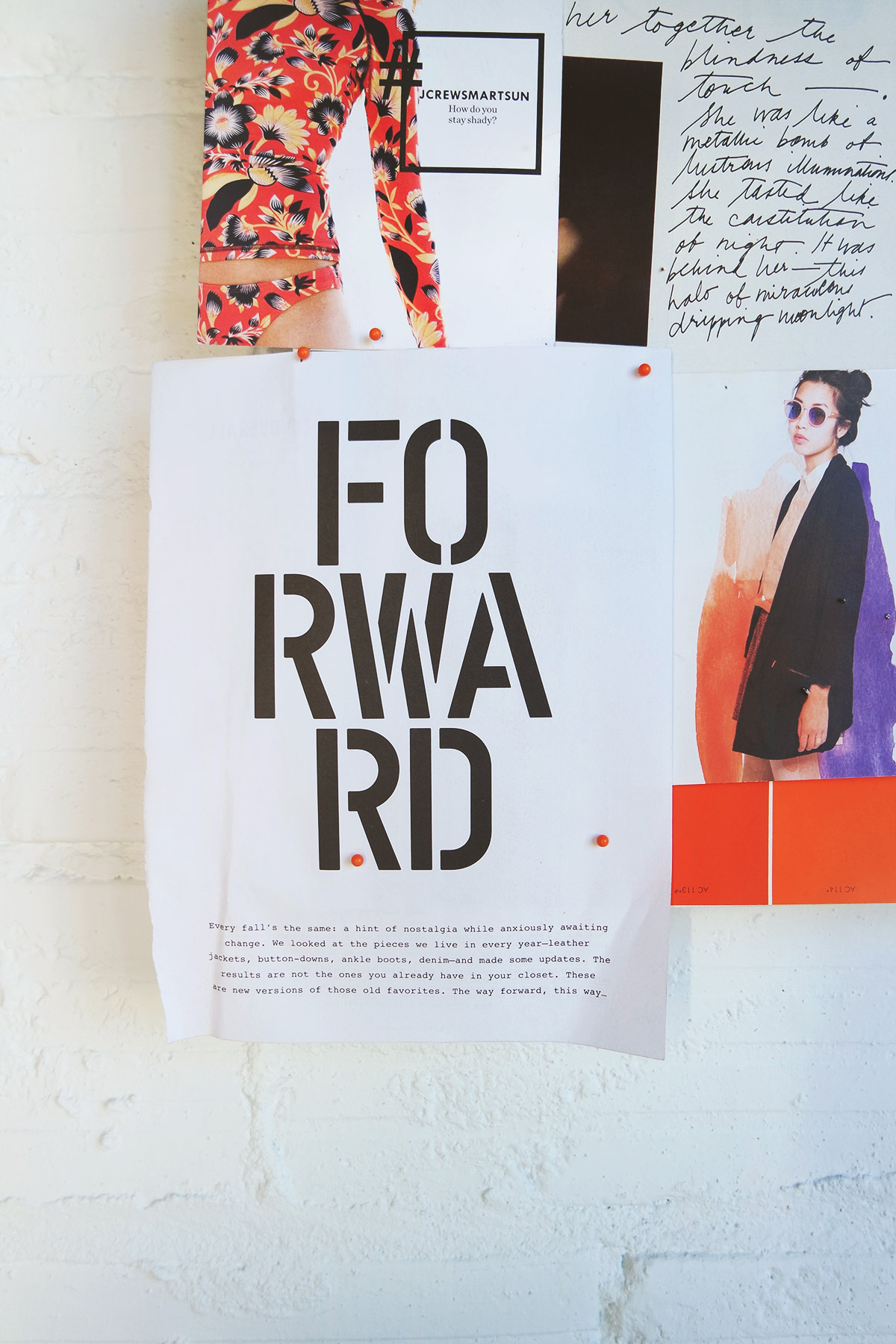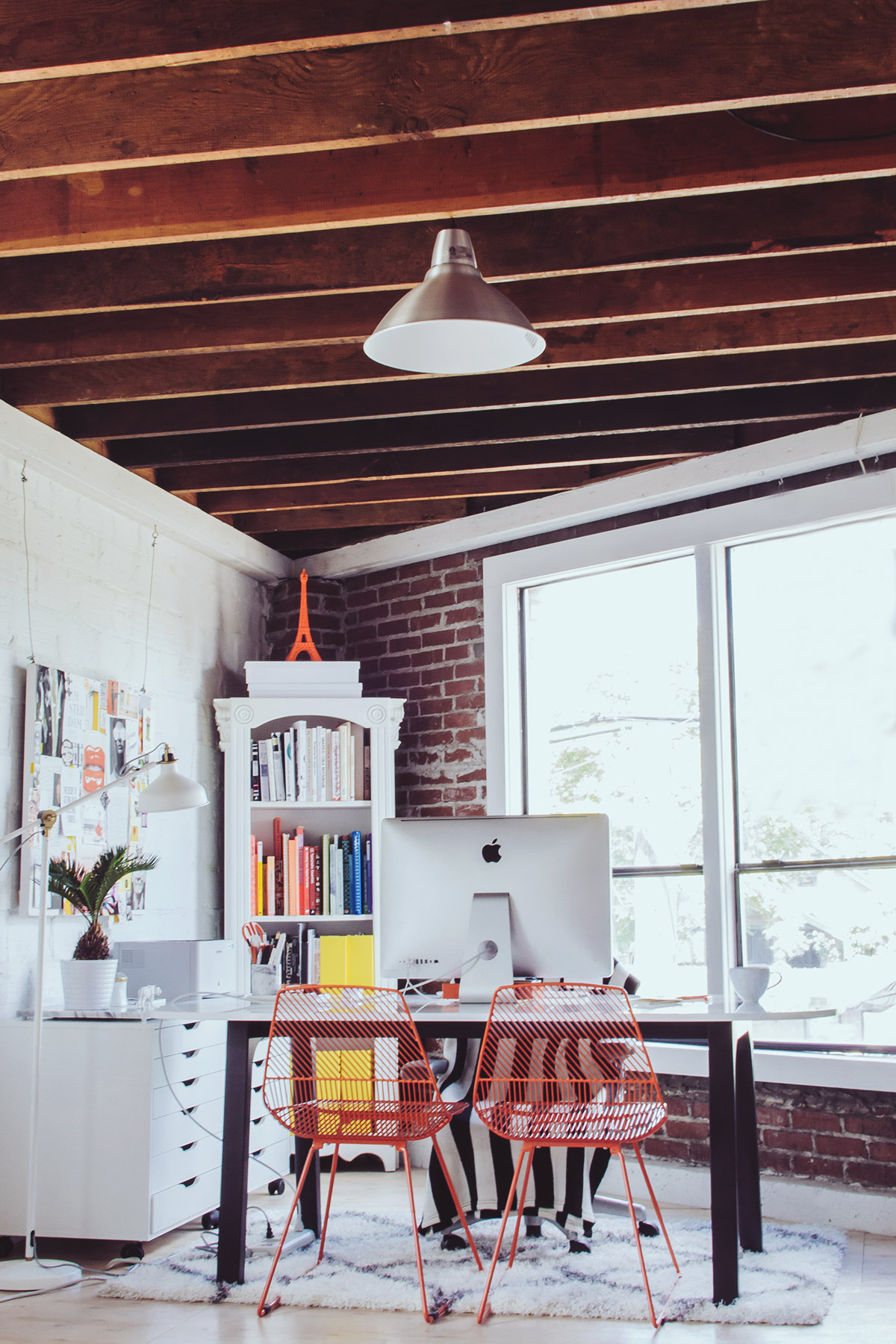 There's a lot of charm inside the space, with brick, exposed beams, plants galore, space to spread out and create and plenty of natural light.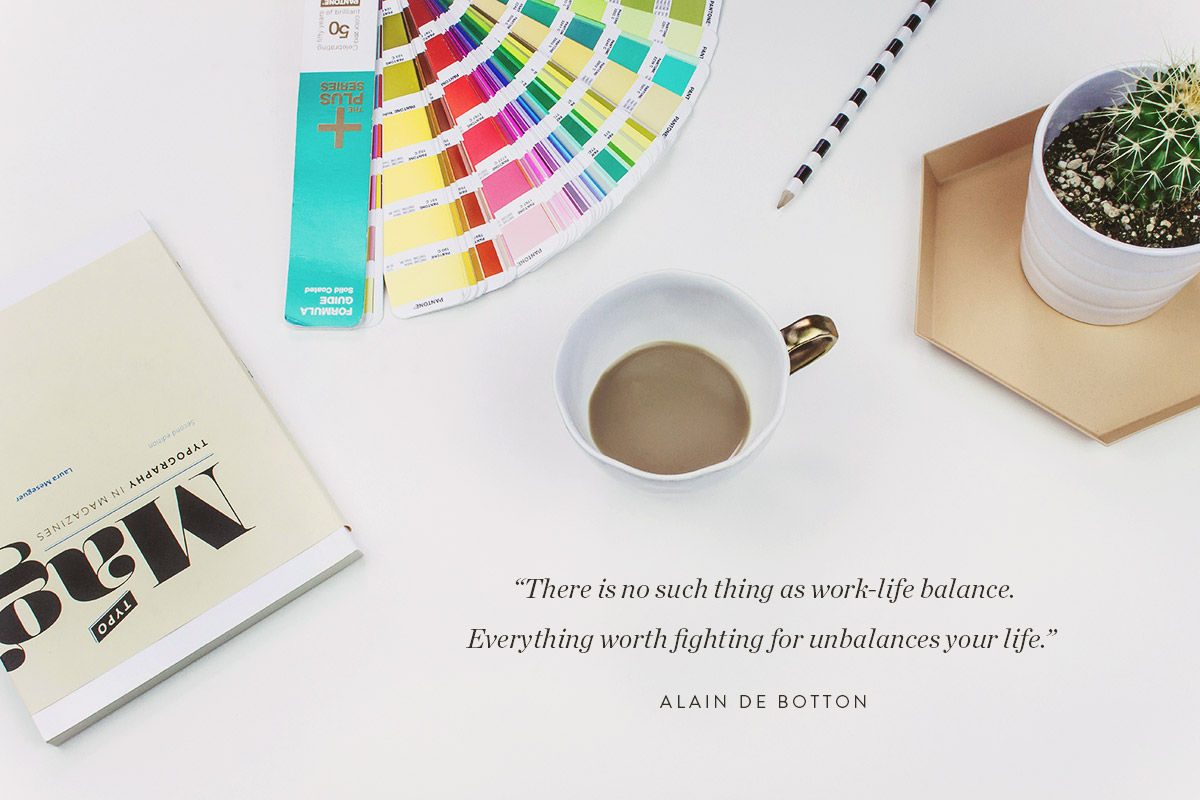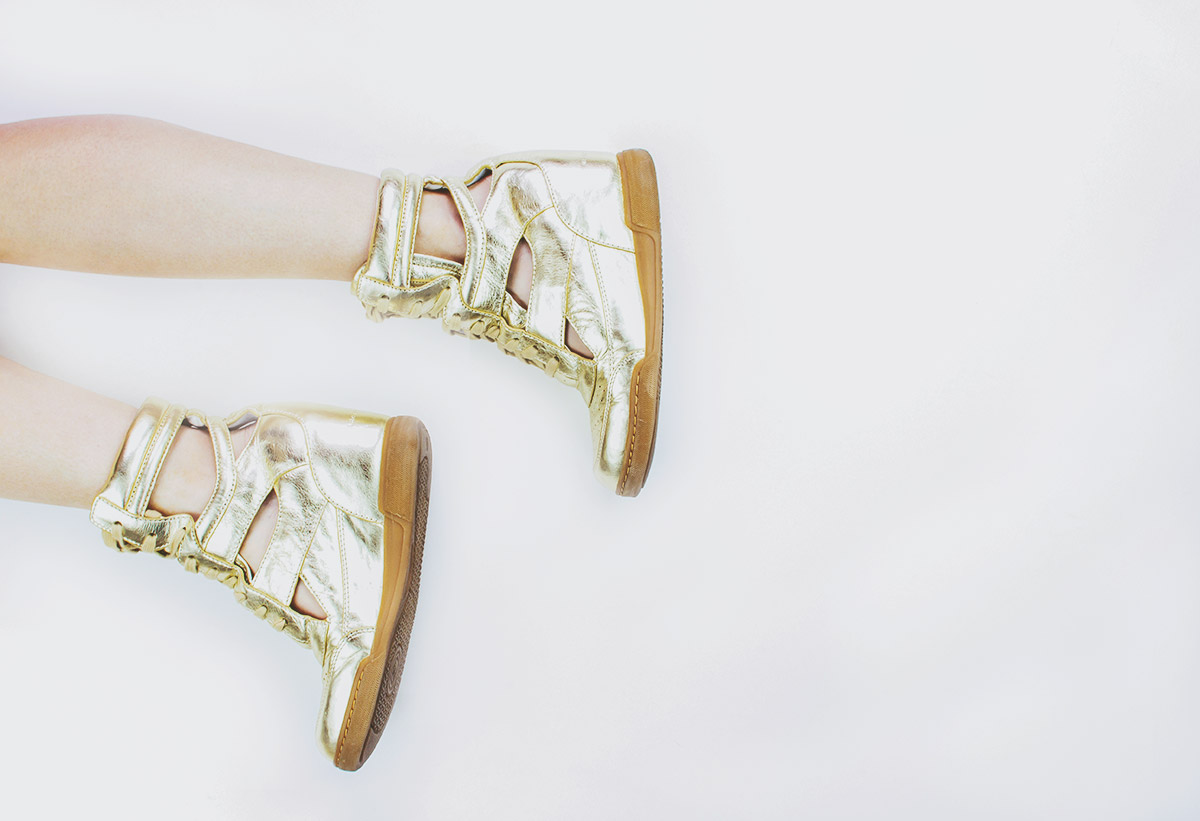 Afsoon Zizia recently stopped by and photographed the space and that mix has been rounded out to give you a better idea of the configuration because if you know any designers, they can never just let things be — furniture and items are constantly shifting!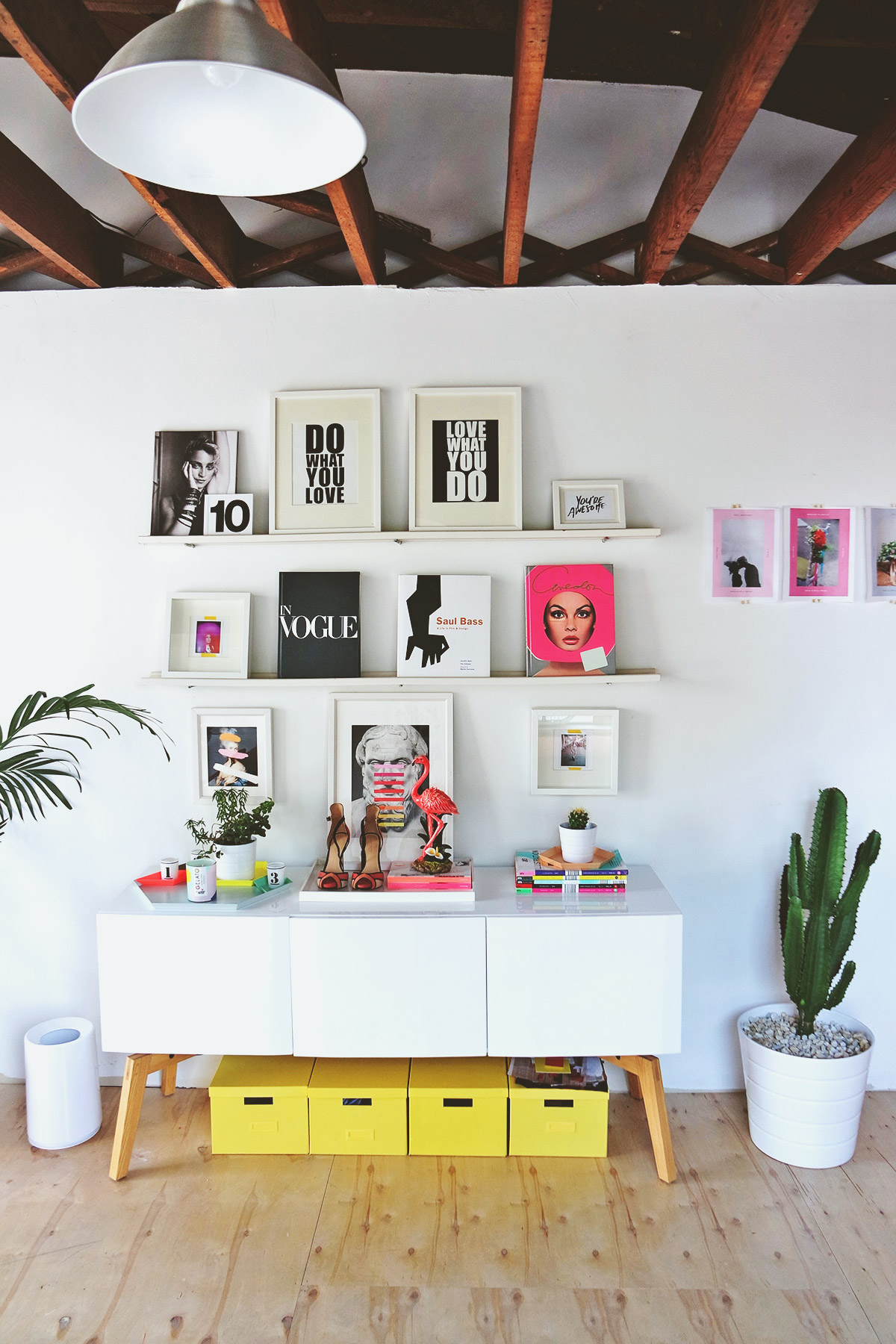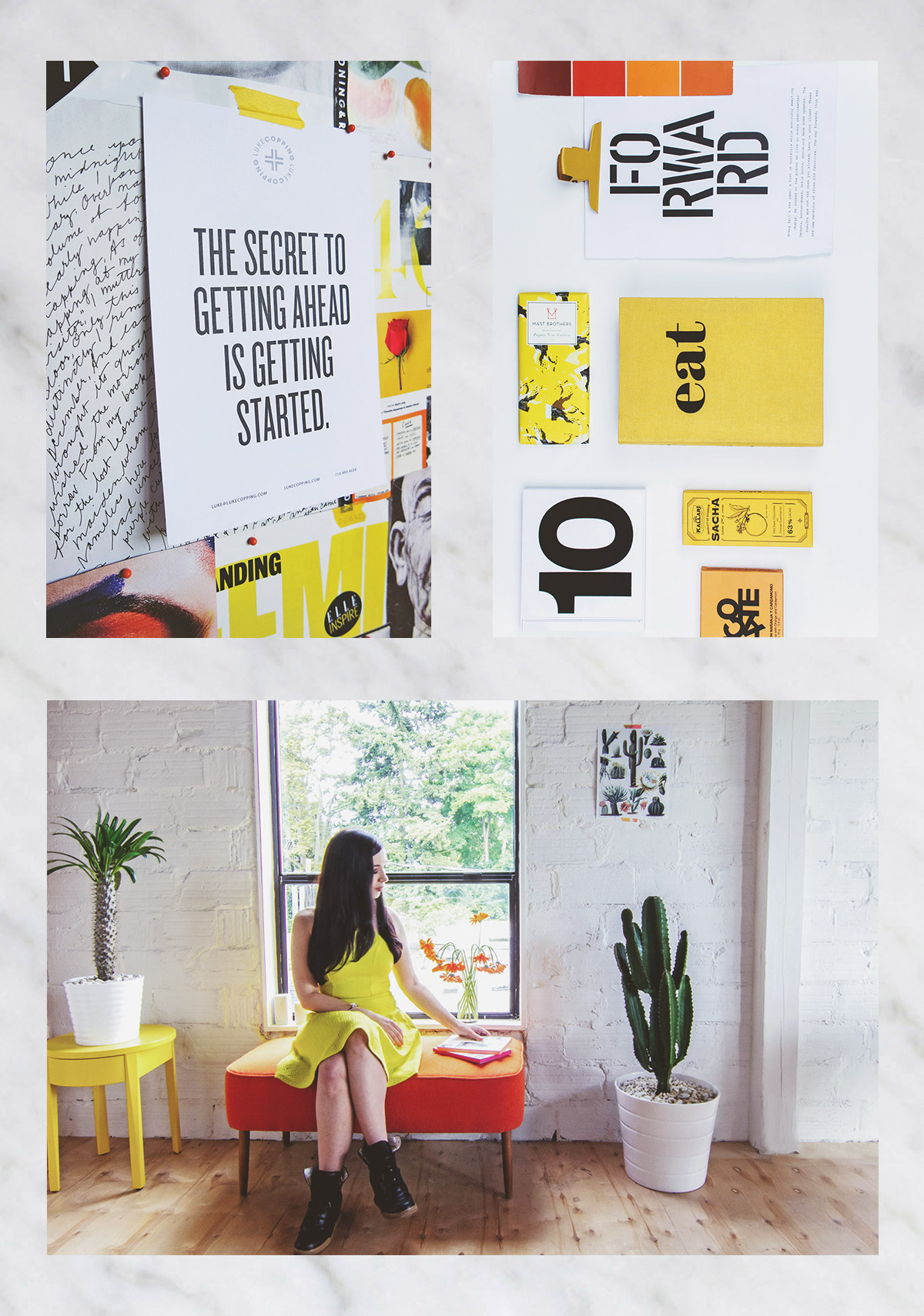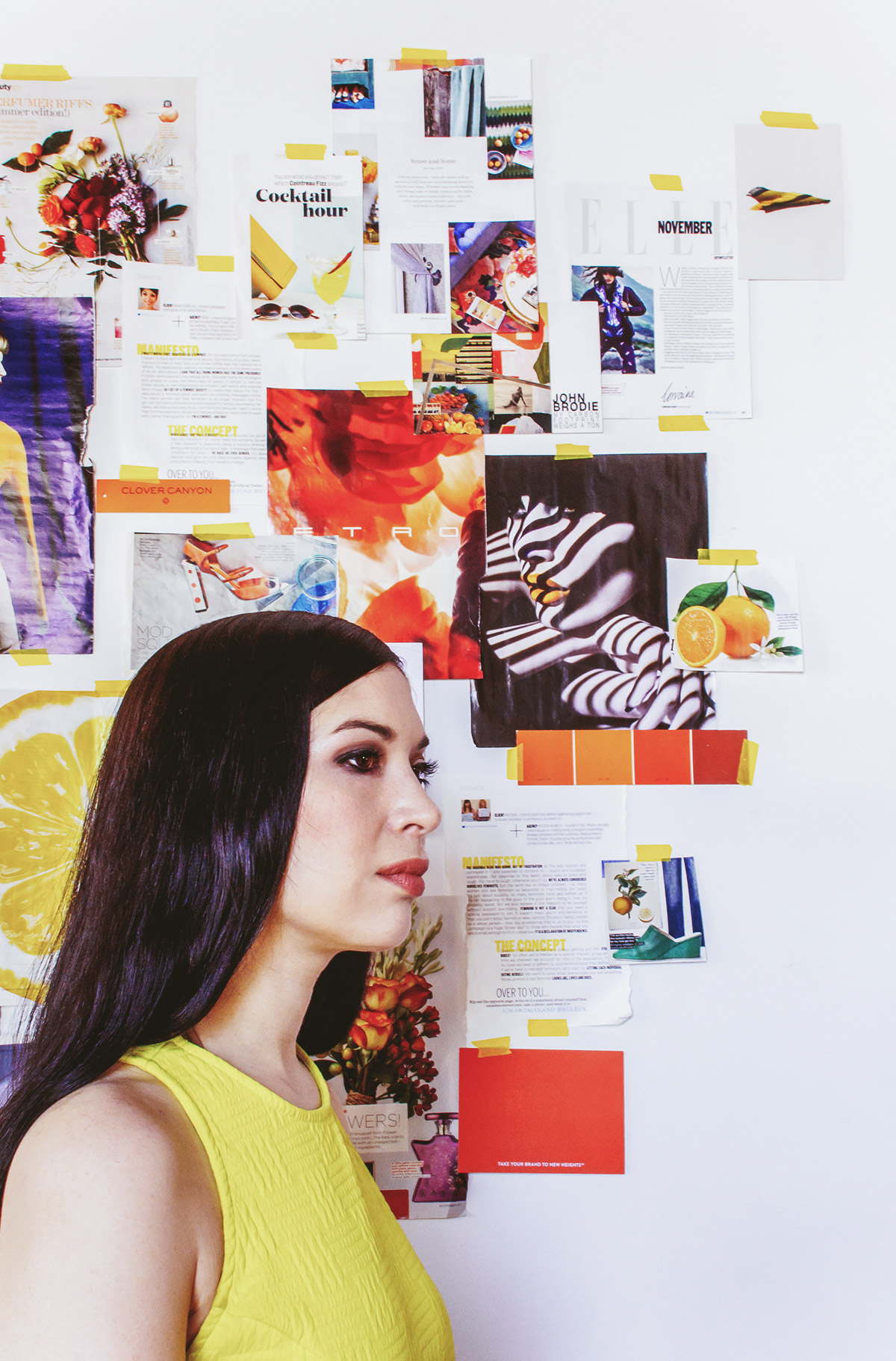 Of course, a tour wouldn't be complete without a resource list:
• Brutalized Gainsborough print: Chad Wys on Society 6.
• Cacti: Portland Nursery.
• Cactus print: The Black Vinyl.
• Color laser printer: Samsung Xpress SL-C410W/XAA.
• Colored trays: Kaleido Trays by HAY.
• Credenza: Alba by CB2.
• Table: IKEA.
• Eiffel Tower sculpture: HomeGoods.
• Flat files: IKEA.
• Floor lamp: IKEA.
• Garbage can: UncommonGoods.
• Magazine files: IKEA.
• Office chair: Aeron by Herman Miller.
• Pens and scissors: Poppin.
• Round table: IKEA.
• Rug: Moroccan Trellis by Nuloom.
• Sculpture With A Spectrum print: Chad Wys on Society 6.
• Storage boxes: IKEA.
• Wire chairs: Ethel by The Bend.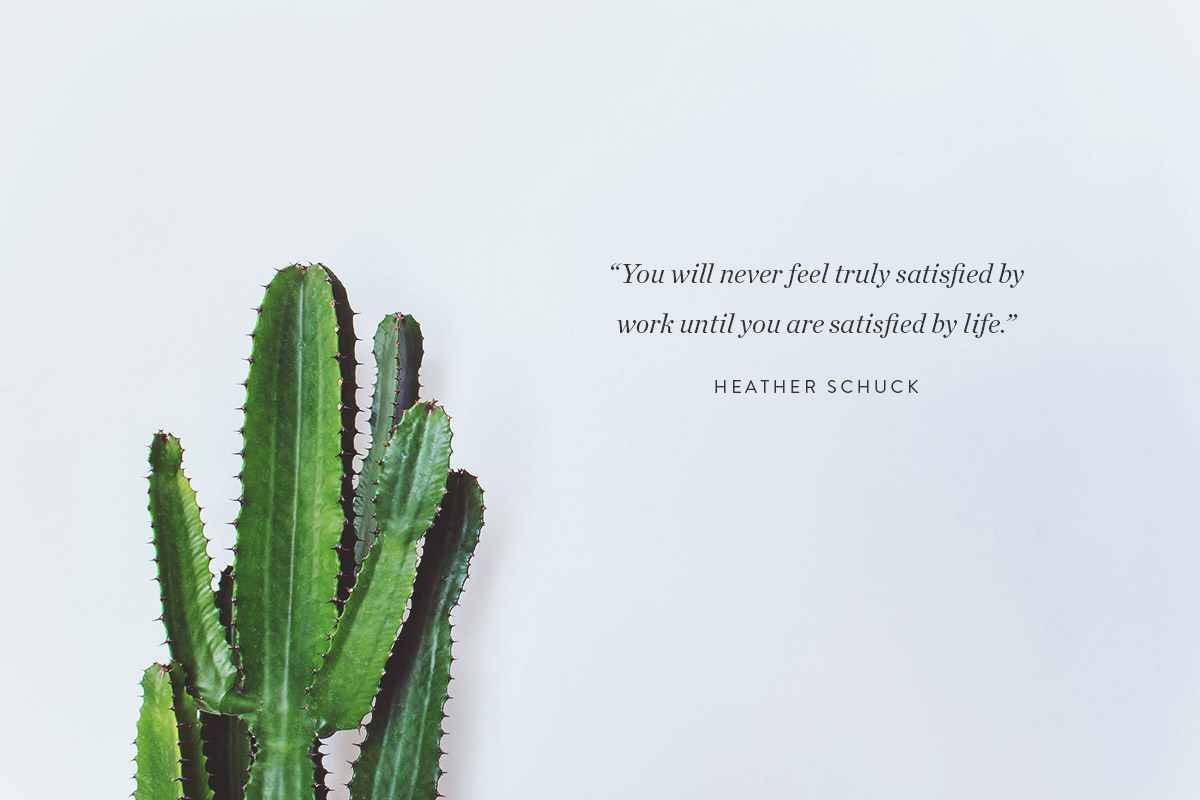 Thanks for coming along on the tour! Feel free to check out even more studio photos on the wearebranchstudio hashtag. —Shauna
---
Photos: Afsoon Zizia, Made U Look and Shauna Haider.