Six years. Two cities. 3 office spaces (soon to be 4). 700 completed projects. Plenty of opportunities for growth. And…just as many mistakes to learn from.

Back in September 2013, I started Branch out of sheer necessity. The year before, I'd finally landed my dream design job but right as I began to settle in, a side project I'd co-founded, The Blogcademy took off. This led to near-constant travel and my vacation days for the year were quickly maxed out. With that realization and no sign of things slowing down, I gave my notice.
Once that notice was handed in, I needed to make my side-gig of freelancing more official to bring in a steady income as soon as possible. Branch launched a few weeks later with a very basic site that a friend coded up in a matter of days.
I set up an office in a spare room at home and got to work. Instagram was still in its early days and I mostly blogged, sharing advice and projects to get the word out. The business grew steadily through word of mouth and direct referrals which added up and replaced my full-time income within the first year. The following year doubled…and then doubled again.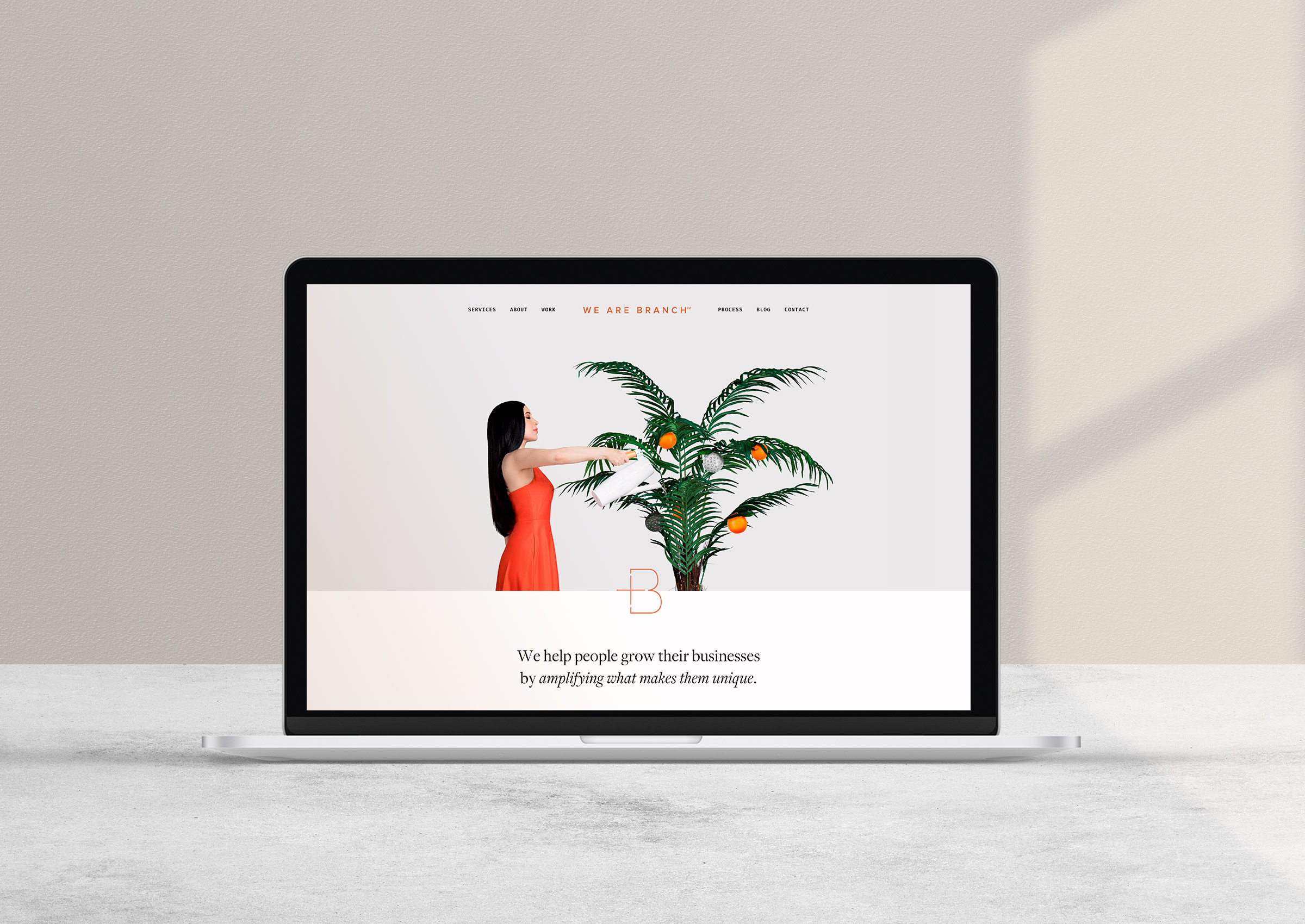 While the growth was great, I was ready for a change of scenery and that unfolded with a big move from Portland to Palm Springs in the Fall of 2018. Palm Springs had been the visual inspiration behind the aesthetics of Branch from day one and I'd dreamed of relocating ever since attending Designer Vaca in the desert back in 2012. Moves are never easy, especially when it comes to selling a house while buying another AND setting up a temporary office in a different state but a full year in, I finally feel like I have my bearings.
While the past years of business were almost entirely focused on our core services and growth, this year has been about embracing evolution. Instead of just relying on our bread and butter design services, I've enrolled in a mastermind and some digital courses to learn new skills — knowing that knowledge is power and that often opens doors to new techniques, interests and offerings.
With a fresh location and newly attained knowledge, it felt time to step into a refreshed website that is more mobile-friendly and reflective of our evolving personality. I hope you'll take a look around and I'm so glad to have you here!

Web Development: Made To Thrive