These days, more businesses than ever are relying on video to convey their authentic story. With video, it's possible to show instead of just telling and this helps businesses build a stronger connection with their audiences.
We began working with Chutzpah Creative after meeting in Australia a few years back and you may remember seeing sneak peeks of the brand buildout back then.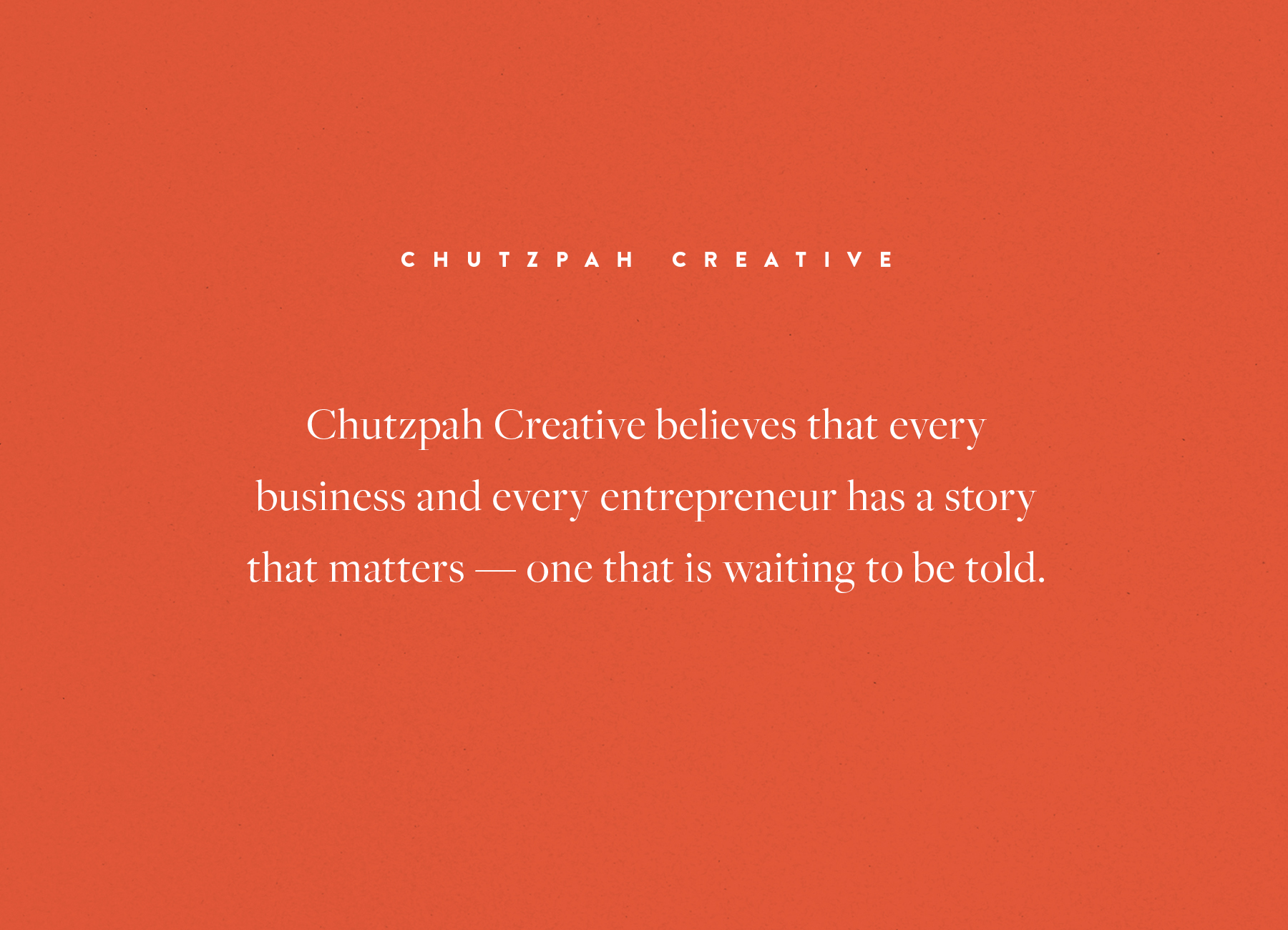 The branding came together quite organically with the two C's of Chutzpah Creative merging with a film strip to form the brand icon.
From there, we focused in on creating a type treatment that was all about connections and made use of their bright, saturated color palette. The colors themselves really helped Chutzpah stand out in a crowded video production market because much of the competition out there relies on soft colors and stark minimalism.

Chutzpah, on the other hand, has never been afraid to take a stand and be different. Headed up by Fay Ann, Chutzpah operates on the premise that every business and entrepreneur has a story that matters – one that's waiting to be told. Our stories are what make us who we are and by sharing them, we're able to build meaningful bonds.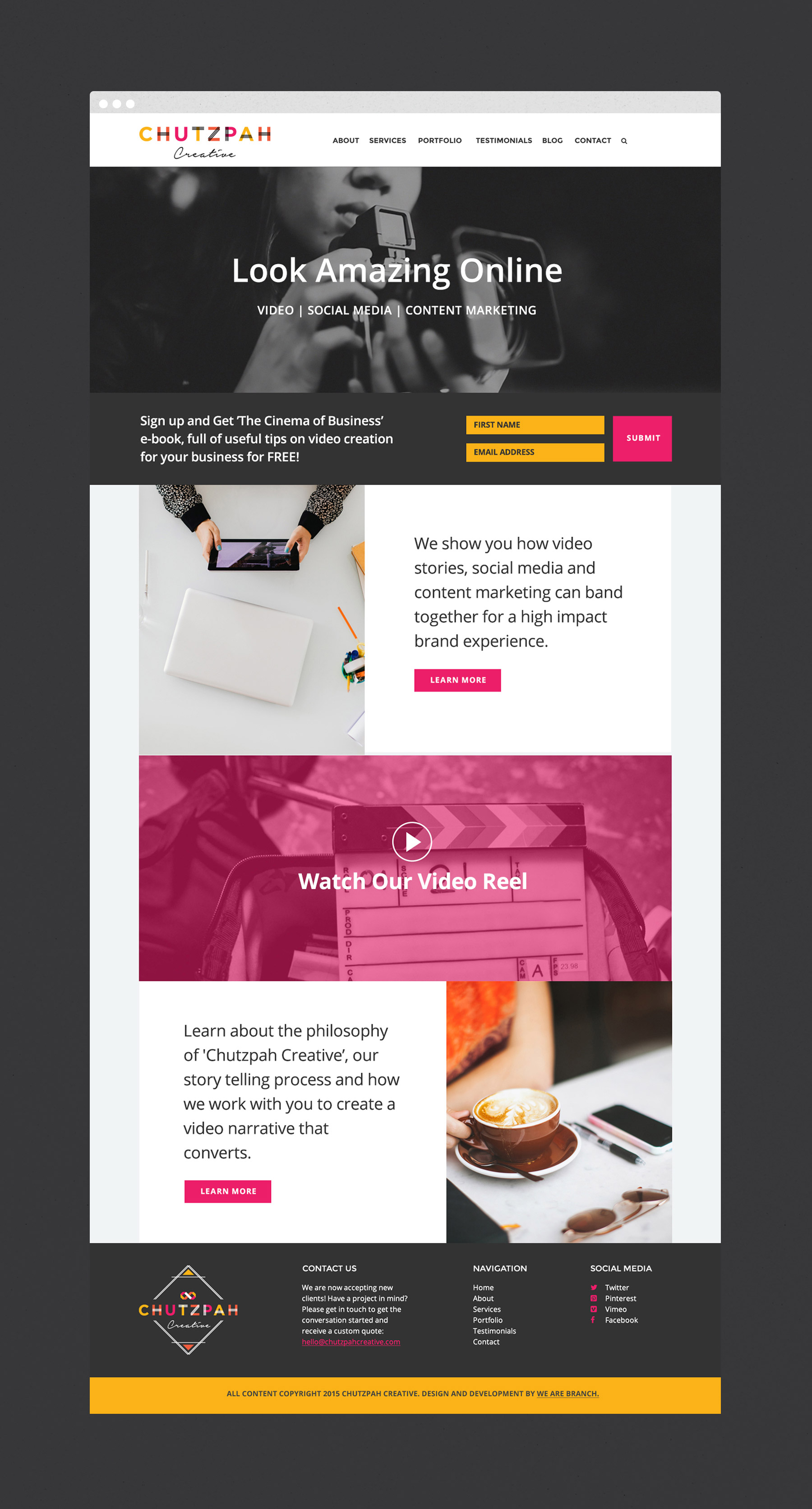 Once Chutzpah's branding and collateral was complete, we moved onto building a responsive website from scratch to showcase their services and body of work, which recently wrapped up. The site weaves Chutzpah's bold palette throughout in a playful way that oozes with personality.
Chutzpah's brand and website are a great reminder that when everyone in your industry is going right, it's okay to go left — by playing up what makes you unique, you'll stand out in all the right ways. -Shauna
Services offered:
Branding
Print and social collateral
Web design and development
E-newsletter template
Opt-in
Supporting cast:
Bryan Robertson, web development