Kate Eckman takes the term overachiever to a whole new level…and in the best way possible!
As an on-air beauty host for QVC and a model for Wilhelmina Models (Saks, Neiman Marcus and Bloomingdales are just a few of the brands she's posed for), she keeps very busy.
In a past life, she was a news anchor and a regular on red carpets, interviewing the likes of Angelina Jolie and President Obama. As you can gather from this brief intro, it's no surprise she was voted "most likely to have her own TV talk show" by her high school classmates!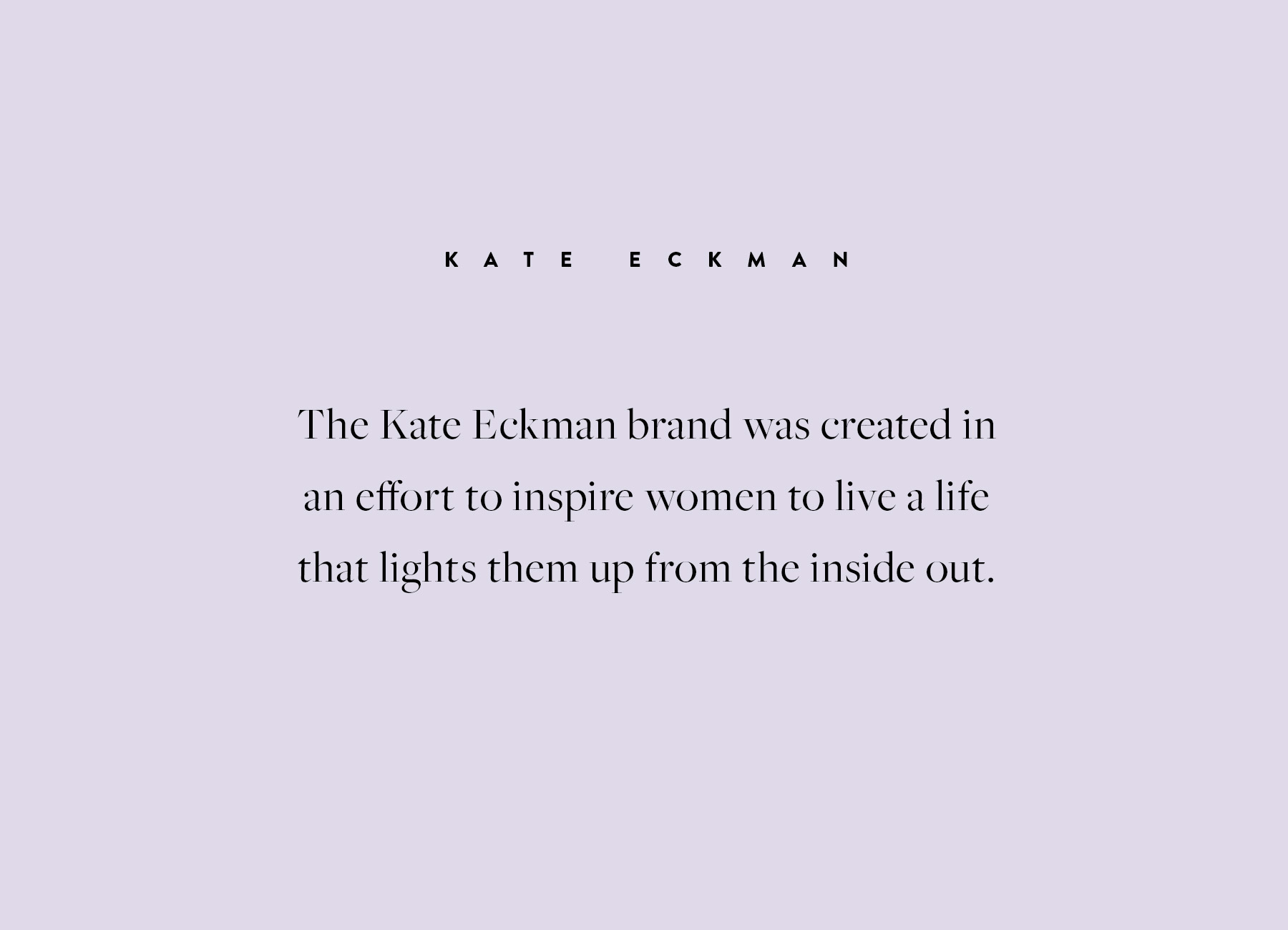 While the range of accolades on Kate's lengthy resume are impressive, she is always open to learning something new. Through this constant thirst for knowledge, Kate has studied the ins and outs of self help and healing techniques in an effort to help women live a life that feels really good, and lights them up from the inside out.
A natural at writing, Kate shares deeply personal stories that allow women to see that they, too have the power to make big changes. Kate is living proof that reinvention, whether it's in your career, personal relationships or another area of your life is completely possible.

I had the pleasure of meeting Kate last year at a Blogcademy workshop in New York City. What immediately stood out to me was the fact that she was completely unafraid to be vulnerable, even in a room full of strangers. We connected on a break and she told me about her dream of revamping her basic blog into something much more polished — a place where she could not only share her stories but also offer services and her new line of all natural beauty oils.
Soon after, we were digging in, exploring and creating a brand that not only had beautiful depth but captured her two sides. We developed a heart icon for her service-based business and a diamond icon for her natural beauty line. The simple outlines of the icons each feature a curvy "K" in the center and are contrasted by a handwritten script that adds a feminine flair.

Once Kate's branding was wrapped, we moved onto the next phase, creating custom print collateral and social assets including business cards, thank you cards, mailing labels, headers for Twitter and Facebook and Instagram templates so she could share personal messages in a clean, branded format.
Finally, we moved onto creating a fully responsive website from scratch complete with an online shop and blog so Kate can continue to expand her personal reach through services and goods.

Congrats to Kate on her new brand and digital space! -Shauna
Services offered:
Branding
Print and social collateral
Web design and development
E-newsletter template
Opt-in
Supporting cast:
Taylor Eke, web development