When we took over designing Rock n Roll Bride Magazine last summer, I knew that there was plenty of room to push the editorial style and content and watching the magazine evolve over the last year has been truly amazing.
With Editor-in-chief Kat Williams at the helm of sourcing content and Branch doing design duties, we're constantly finding unique ways to stand out in a crowded print magazine marketplace. The first year can make or break a new magazine but I think the early success of Rock n Roll Bride can be attributed to our fearlessness when it comes to publishing groundbreaking, non-traditional weddings and plenty of helpful advice to make your day your way.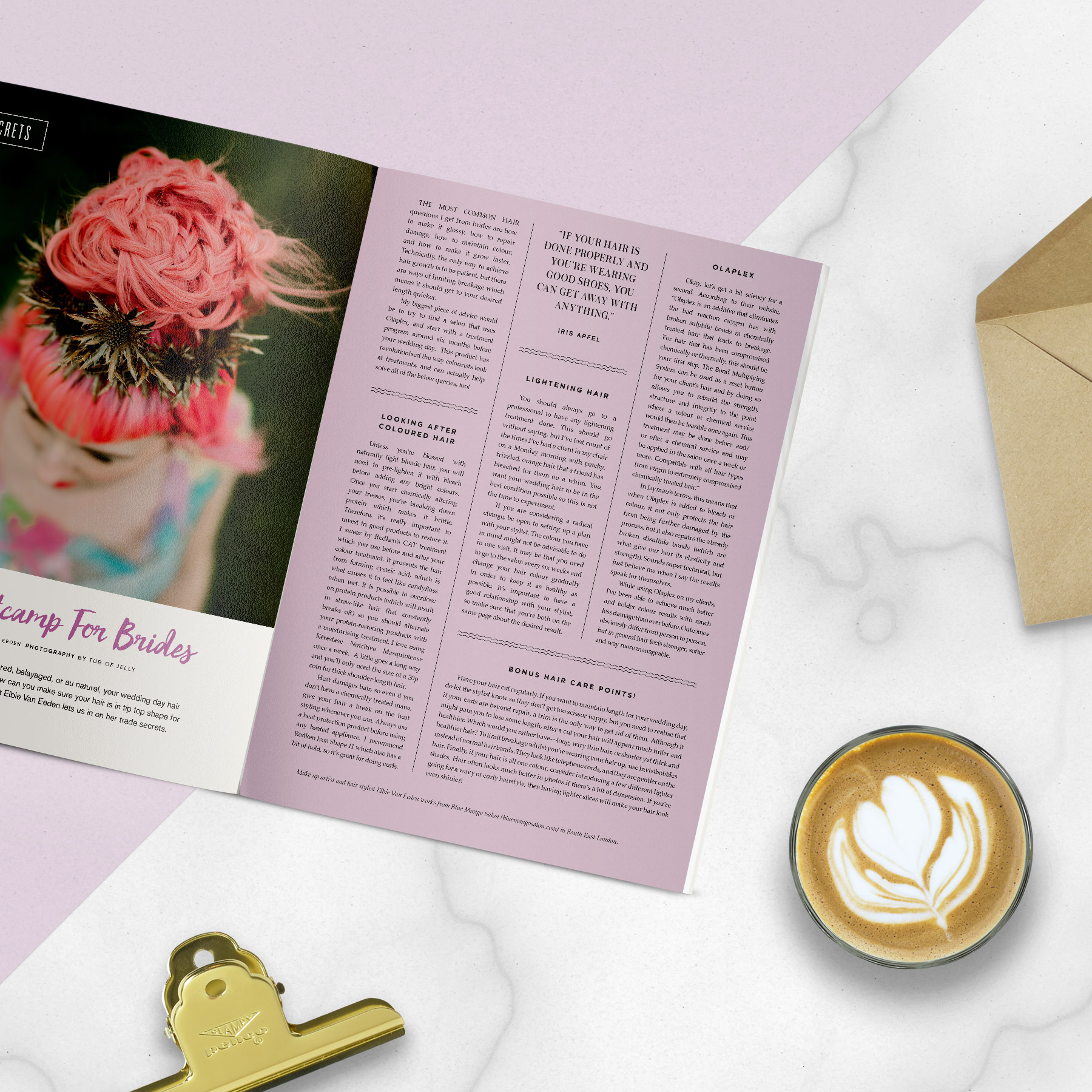 The weddings we choose to publish are truly indicative of the couples we want to reach — those that aren't afraid of doing things differently and going against the grain of traditional expectations. Our 11 real weddings in each issue show that nothing is off-limits and all the old school cliches of what you can / can't do are long gone.

The real weddings are just part of the eclectic mix of content. Inside, you'll also find a hugely helpful advice column packed with no-nonsense advice, multiple super easy DIY's from custom shoe clips to mini confetti bags, a heartfelt piece on how to overcome wedding day anxiety (something that isn't talked about nearly enough!) and finally, a piece that we're particularly proud of, a fashion spread featuring women of color produced in partnership with Nova of NuBride. It's widely known that wedding magazines aren't always the most inclusive bunch and we want to show women from a variety of ethnic backgrounds because everyone deserves representation.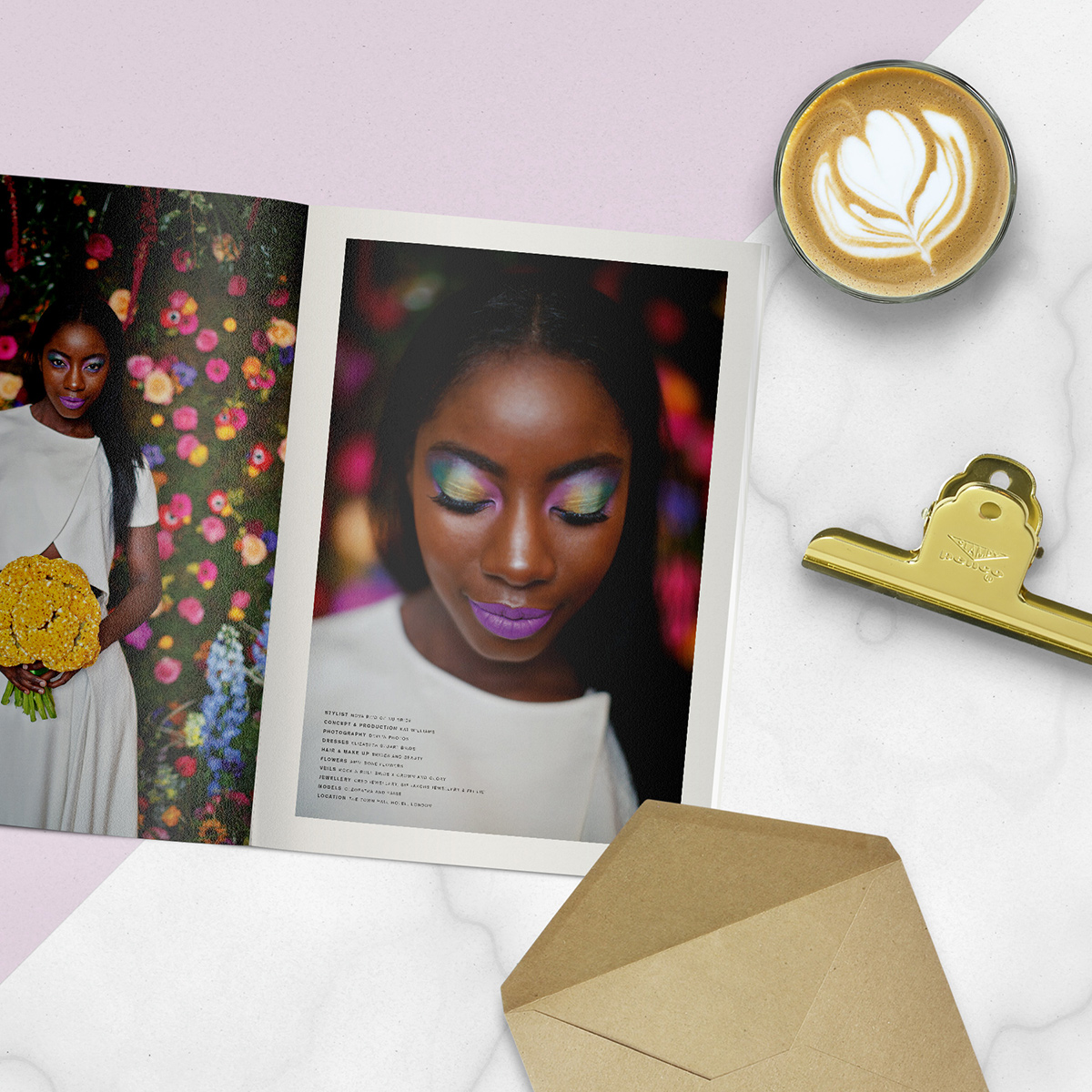 I hope you love this issue as much as we enjoyed putting it together and on a personal note, I'm especially excited that my Palm Springs vow renewal is part of the mix! Grab your copy right here and thanks for reading! —Shauna