What the Devil?
Copywriting shouldn't come with an attitude. The Devil Wears Flip Flips was founded by Celeste Mitchell, a copywriter, editor and content manager with years of experience penning articles for magazines and blogs. She felt that it was time for you to have an editor on call whenever you needed one, minus the six-inch heels and intimidating persona.
Over the last year, we've partnered with Celeste on branding, print collateral and an e-book to create a fully cohesive look — please take a look around!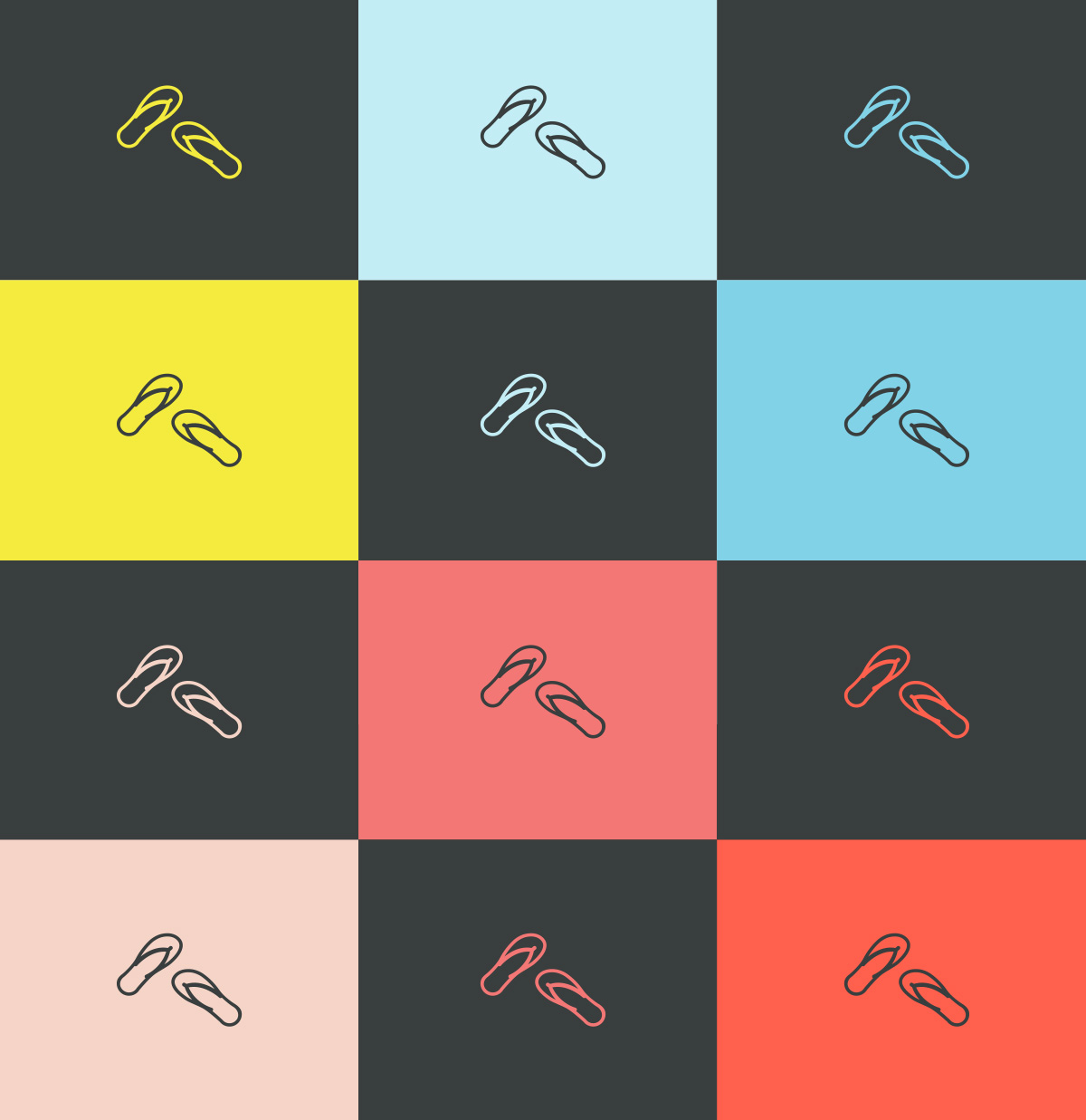 When carving out a look for The Devil Wears Flip Flops branding, we wanted a warm, beach-inspired vibe. Celeste had worked in plenty of offices and this sunny, new look was a welcome departure from that world.
We dove deep into the color palette, pulling together our favorite surf-inspired hues. Corals, neon yellow and ocean blues created a truly eclectic vibe that carry across all touch points of The Devil Wears Flip Flops brand.

Once the branding was in place, we moved onto the website. Being a copywriter, Celeste's copy was on point and her bold, feminine images added even more energy to the relaxed vibe. This was one of the most intensive websites we've built to date — it has a mailing list, digital products, a client questionnaire and even a slick scheduling service seamlessly integrated. Plus, it's responsive to boot.
Congratulations to Celeste for living out her dream and launching The Devil Wears Flip Flops! We also designed an e-book that we'll be sharing next week so it doesn't get lost in the mix — it's packed with an intoxicating mix of content that will teach you how to write your very own copy without a hint of stuffiness. Stay tuned!
Special thanks to Taylor Eke for site development!