Whether you're penning an about page, a blog post, an e-book or a catchy intro for your new website, copywriting can take every ounce of energy you have, leaving you exhausted before you even focus on the big picture of what you're trying to accomplish.
Copy comes easy to some small business owners while others struggle for days on end in an effort to nail that perfect mix of relatable yet aspirational messaging.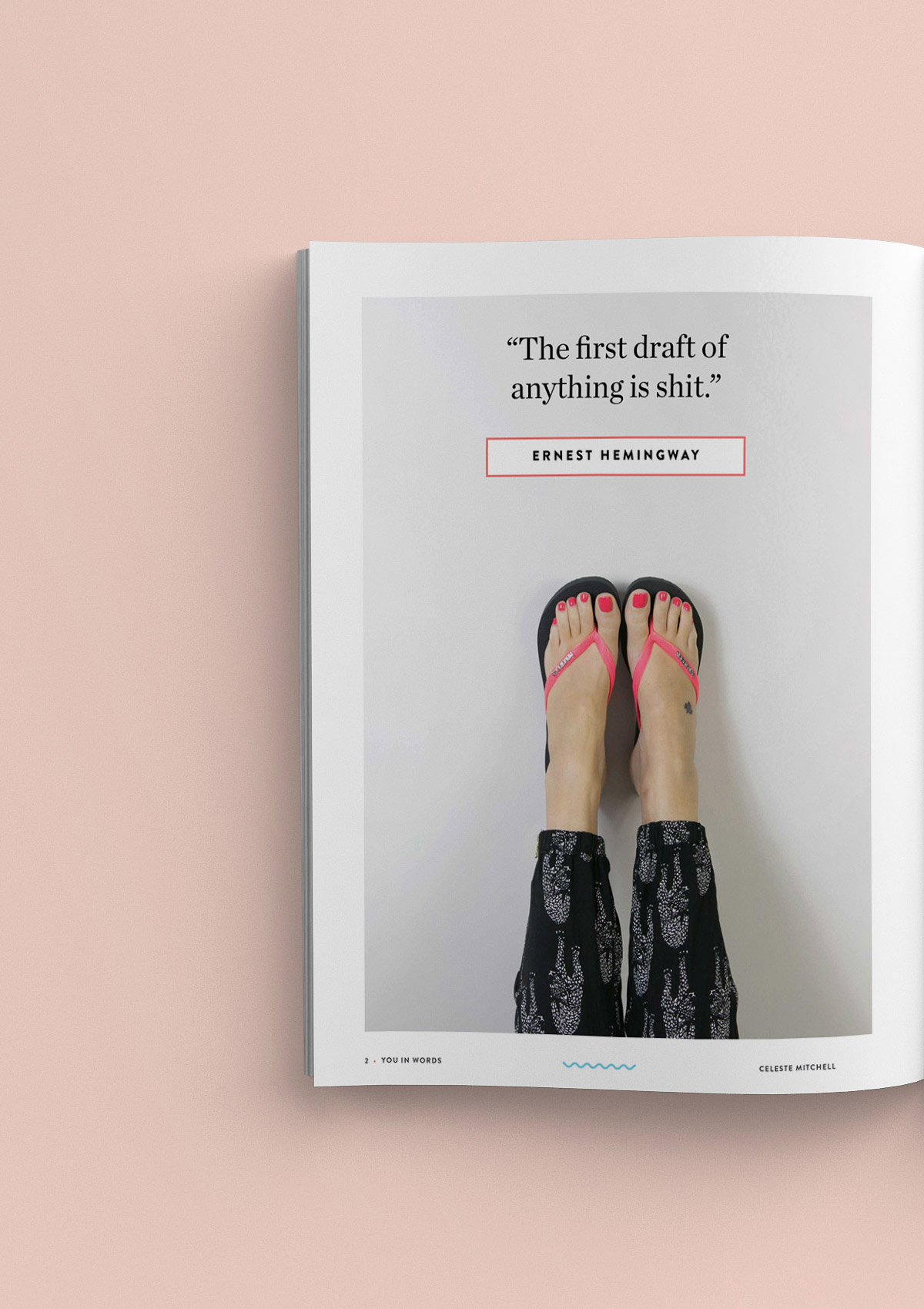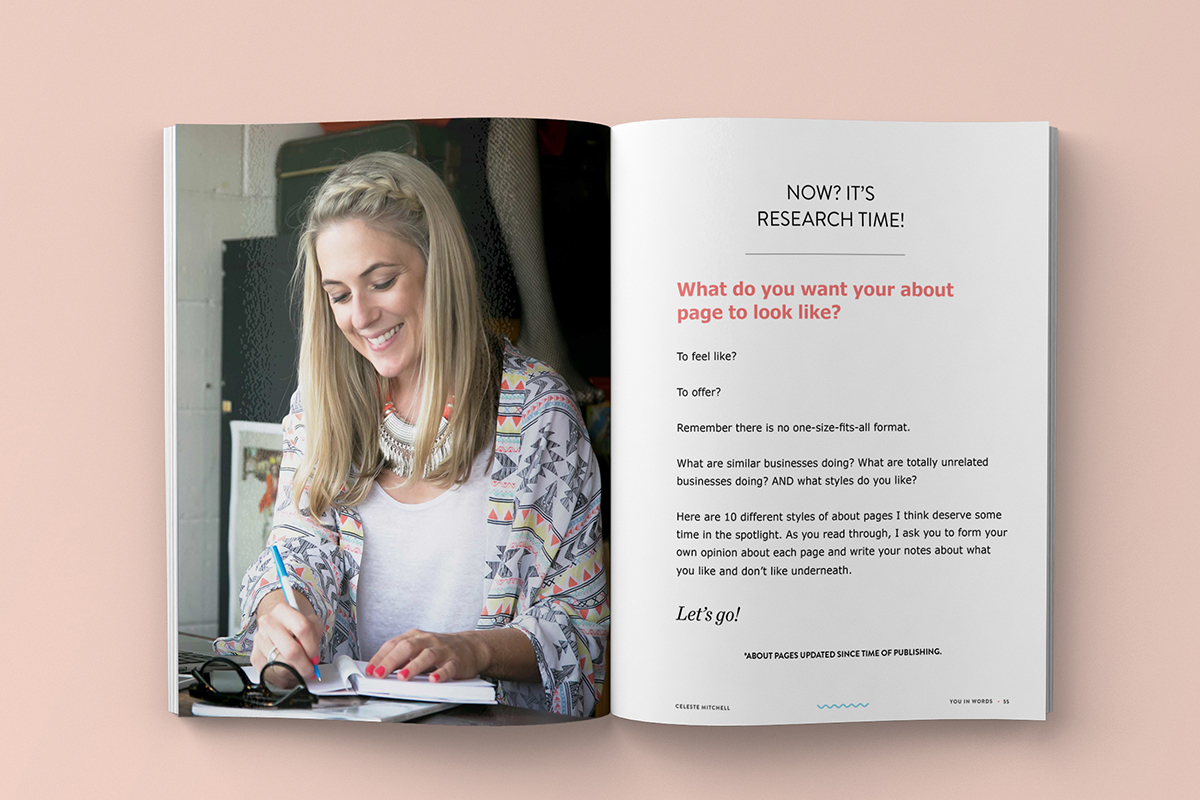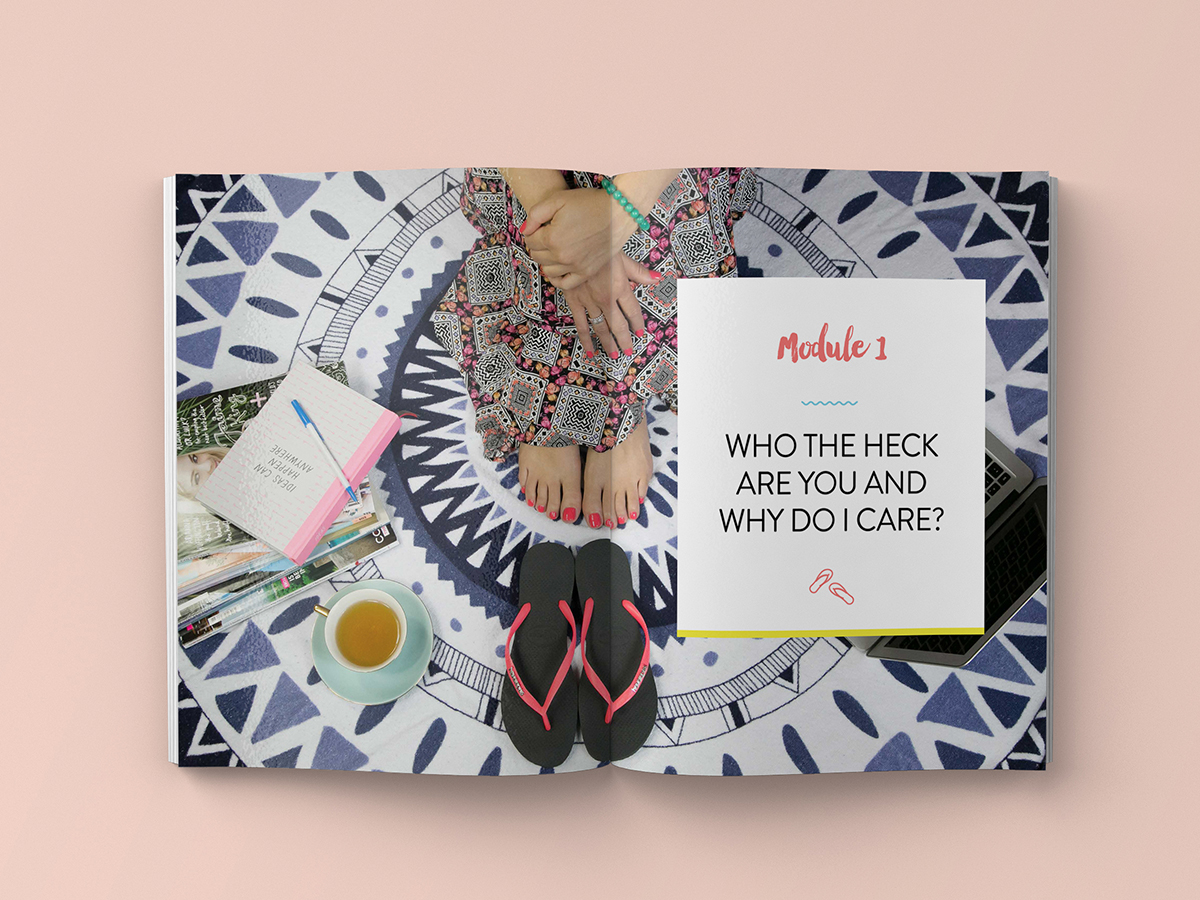 Of course, the easy solution would be to call in a professional but if your budget is lacking, the next best thing is the You In Words e-book by Celeste Mitchell.
You may remember Celeste from last week's project spotlight on The Devil Wears Flip Flops. She's no stranger to the world of copywriting, where she spent a decade in the trenches writing for top fashion and travel publications.
Now, she's generously spilling all her trademark secrets for a fraction of the price it would take to bring in professional help so you can learn to write the copy you need and get back to what matters most: your business and clients.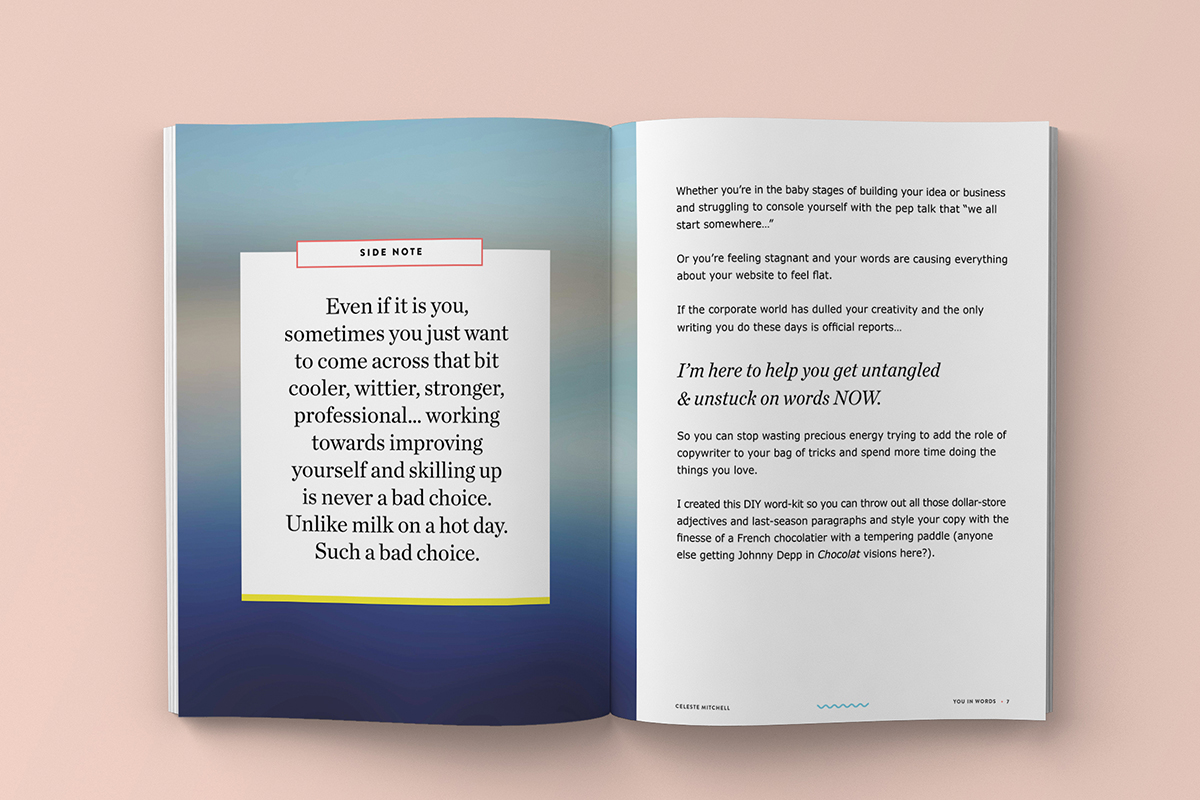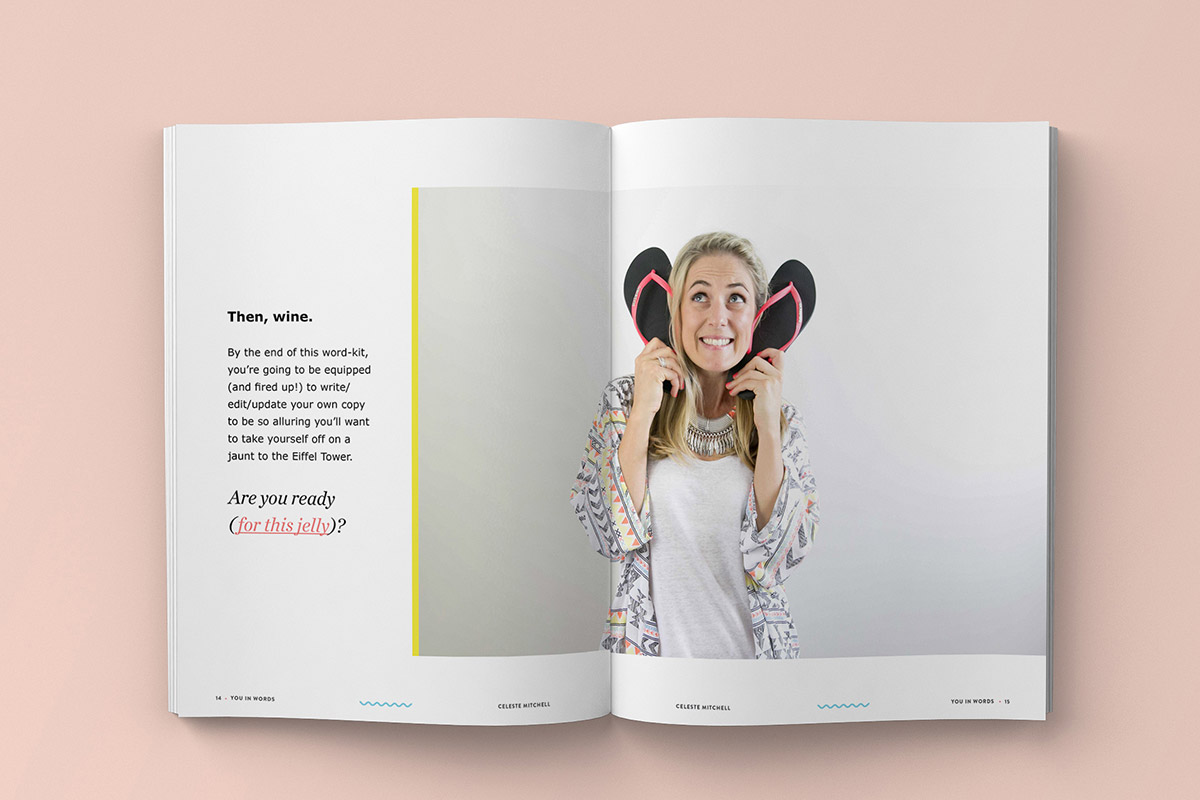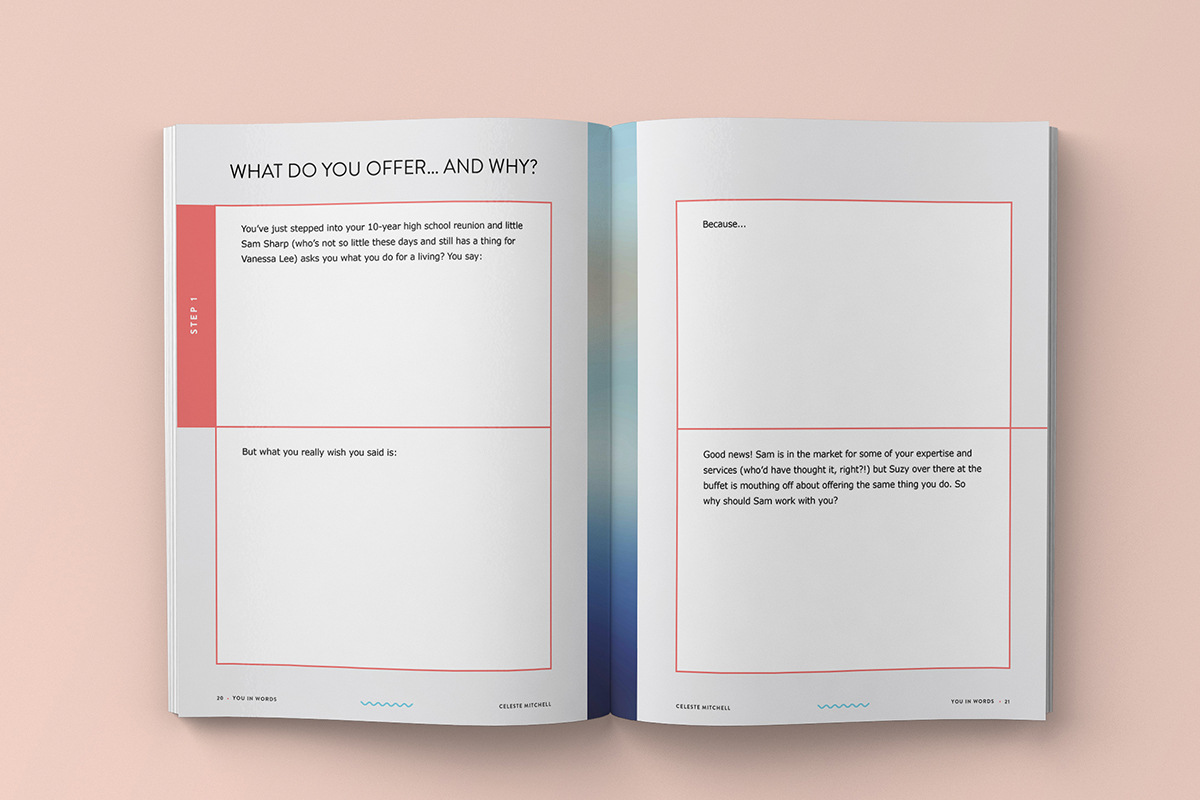 There are plenty of other copywriting products on the market (most of which cost a small fortune) but what makes You In Words different is the approachability. There's no jargon to be found and oh, it's mixed with a hefty sense of humor. At just a few pages in you'll find yourself chuckling at the pop culture references. By the end, you'll wonder why writing copy seemed so hard in the first place.
You In Words is an e-book formatted as an editable PDF. This means that as you click through the pages, form fields are inset so you can type your responses right into the document. No pen and paper needed!
This was a really fun project to design and its ties in seamlessly with the look of Celeste's branding and website. The next time you're in need of some copywriting mojo, I hope you find You In Words as helpful as we have around the office! -Shauna