At Branch, one of the first branding exercises we have new clients do is set up a private Pinterest board where we can gather visual inspiration and get a better feel for the colors, patterns, typography and themes they're drawn to.
We've always related this fundamental step to another experience: If you walk into a salon and try to explain the haircut you want, you'll rarely walk out with what you were hoping for. This is because hairdressers are very visual people and your description is open for interpretation! But, if you walk in armed with a magazine photo of your dream haircut, it will be much easier for them to recreate it.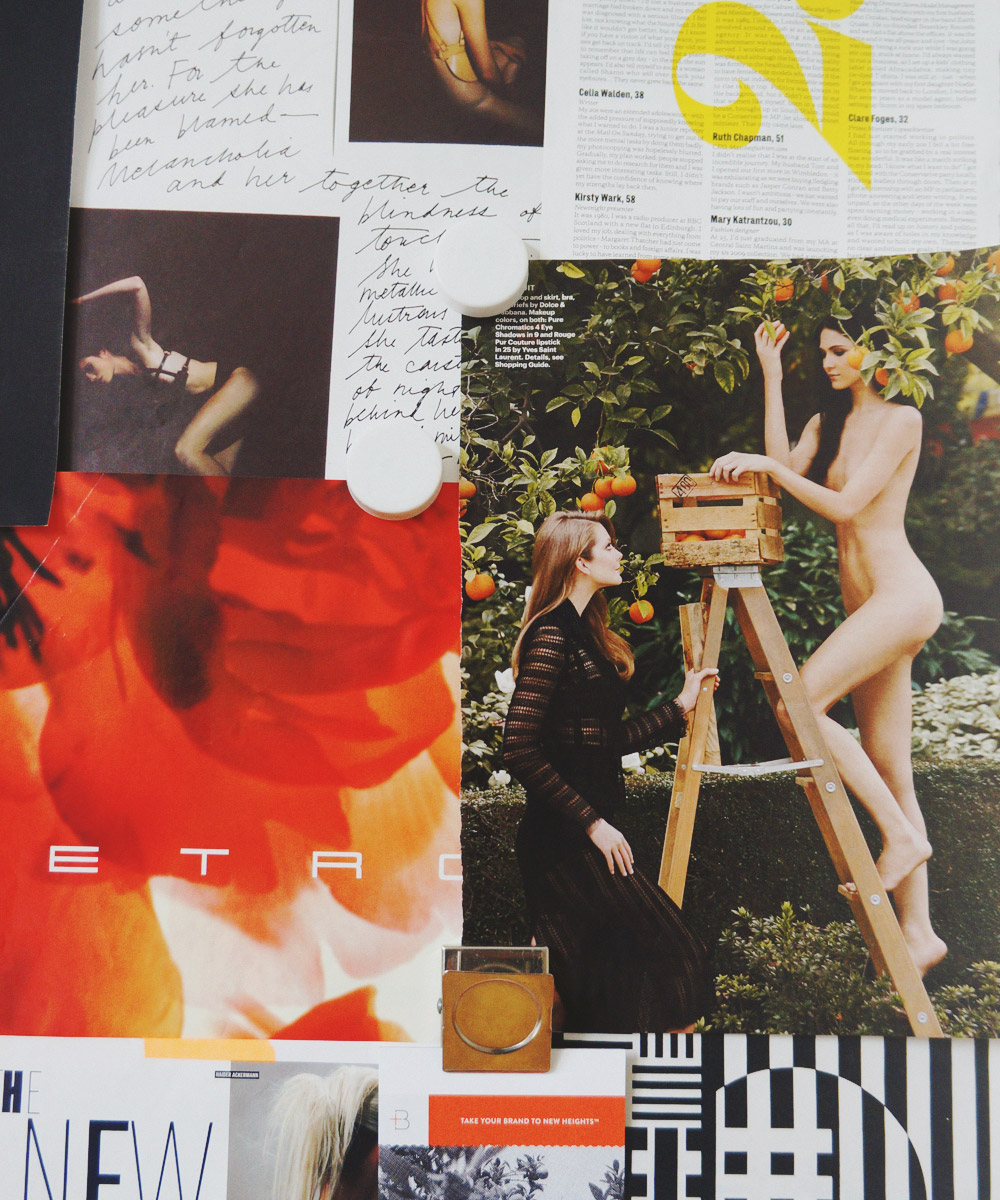 When you're working with a designer or studio, it's very much the same — images make the design process infinitely easier because they set up clear expectations of where both sides envision the brand going.
We always work on pinboards with clients but what happens when the tables are turned? Have you ever created an inspiration board for your own brand?
Even if you know your brand inside and out, creating an inspiration board is a great exercise. There's something powerful about pulling your inspiration together in the flesh — gathering paint chips, magazine clippings, business cards, editorial layouts and having a physical reminder of how you envision your own brand.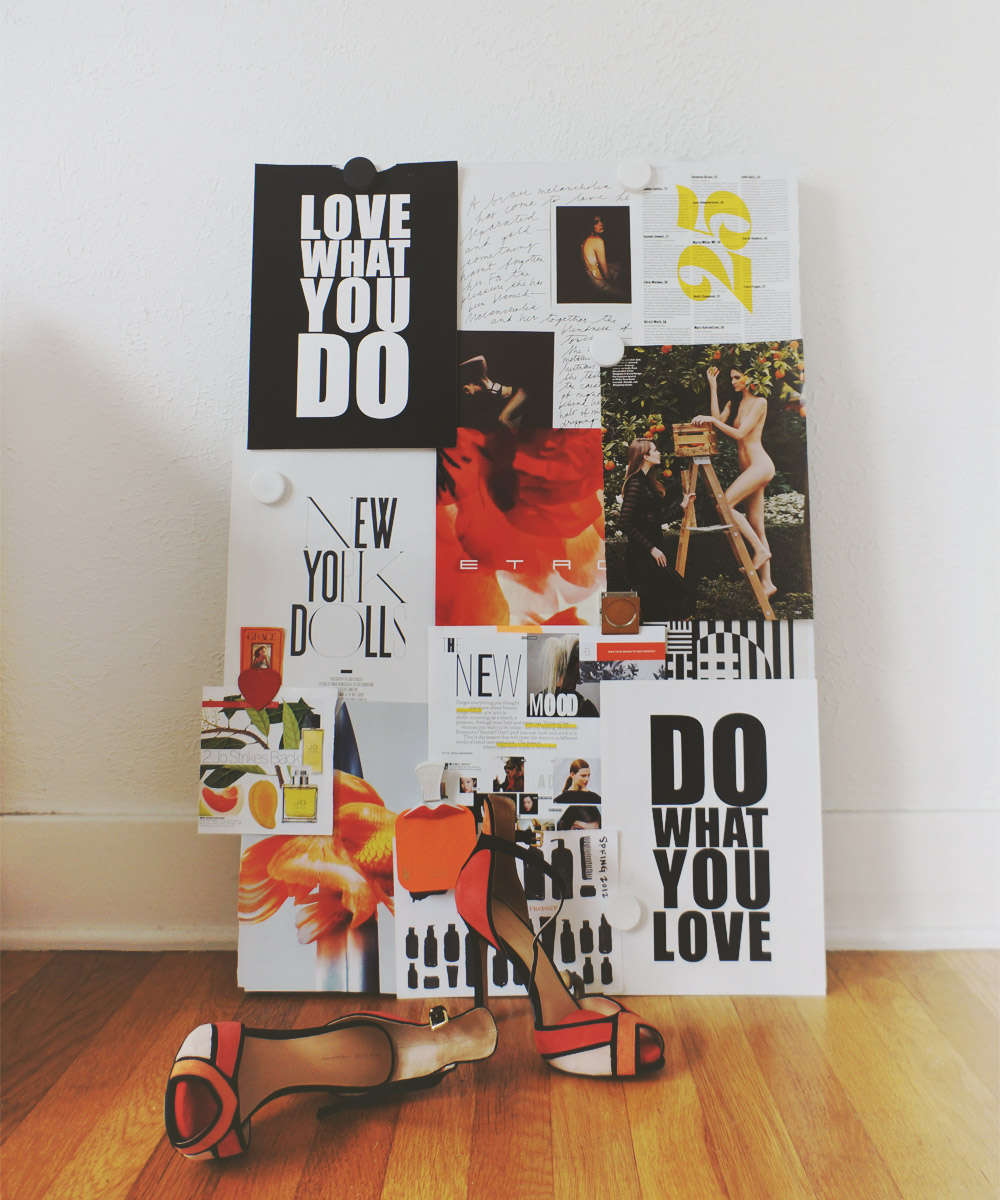 Whether your brand is new or established, an inspiration board is your North Star. It's a reminder of how you want your brand to be viewed. When you're having a bad day, a day where you're not sure what your brand stands for or where it's going, this board can be a valuable visual reminder. -Shauna