As this year begins to pick up steam, I've been thinking a lot about creativity and how many of us as business owners tend to be focused very intently on the work we produce for clients and in the process, not leaving a lot of room to think about the aesthetics and style of our own businesses.
The work we produce for clients is what pays the bills and it can be difficult to step away from that mindset to think about what creatively lights us up outside of paid work. Just like our clients, we are also evolving in real time. Our tastes change. Our interests shift. It's all in constant flux, an ongoing evolution.
For this reason, every year I start a fresh Pinterest board just for the studio. I add everything that feels visually and energetically aligned in quick succession with zero constraints. When I'm done, I always notice that while there are many familiar themes, some new ideas always pop up and add a unique twist.
I love this exercise because it's so easy to get caught up in the day-to-day of producing and delivering work and we often don't take time to consider the aesthetic evolution of our own style.
As I completed this exercise, what came through is that I want to continue injecting more of my personal taste into Branch — crisp, editorial inspired type, more contrast, hand drawn lines and textures. The addition of more expressive details just feels right.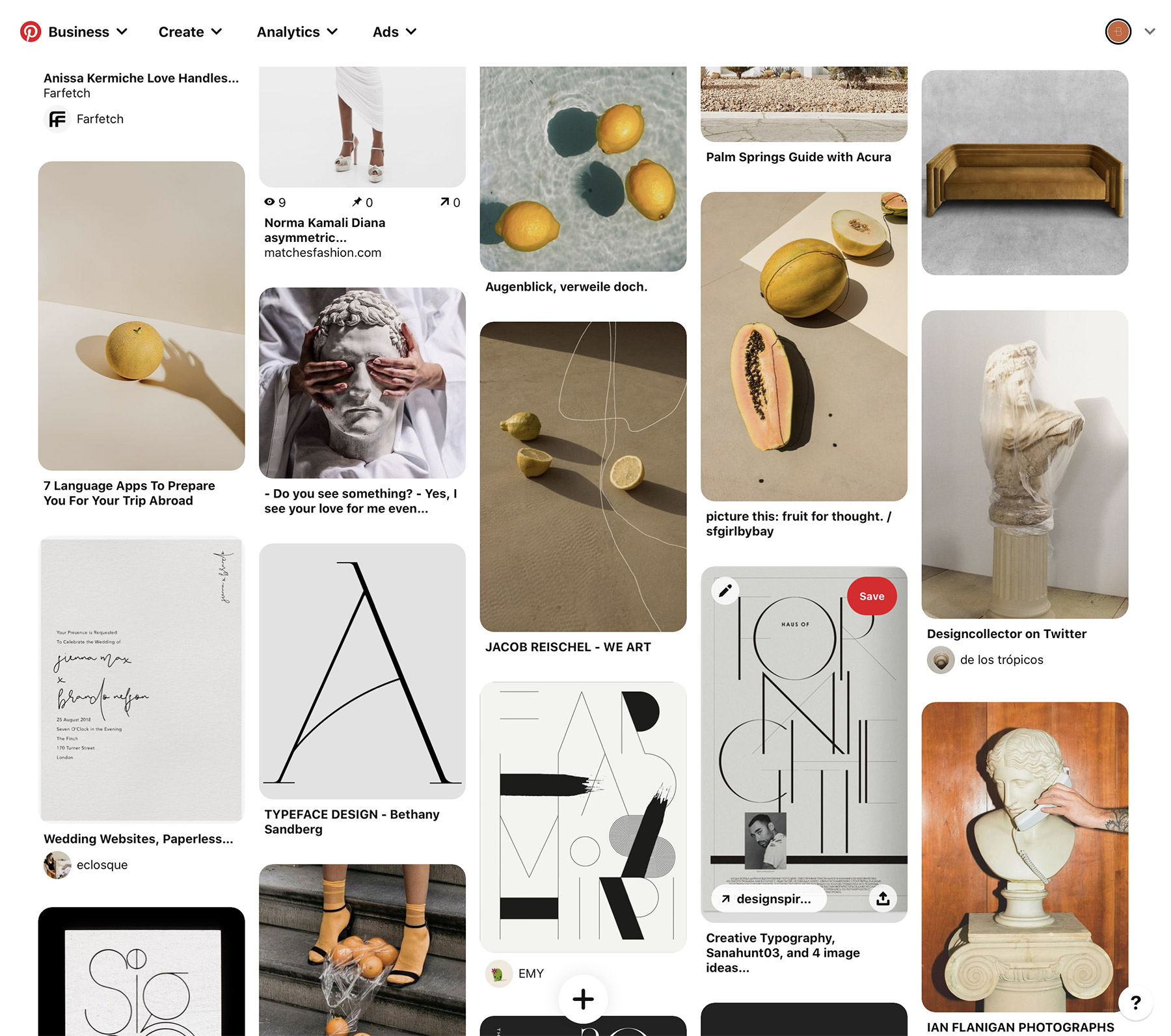 Check out my board of visual inspiration here.
And here's to more creative exploration this year out of pure curiosity, no strings attached.